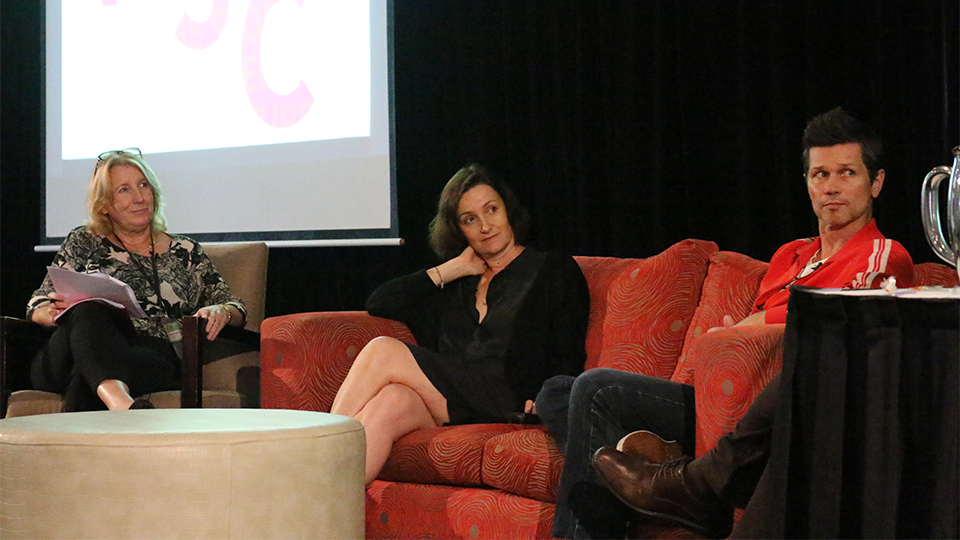 National Screenwriters Conference – Is Kids Leading The Way?
The National Screenwriters Conference is a premier industry event and every year it delights attendees with three days of lectures, masterclasses and more. The ACTF is proud to have sponsored this year's event, held at the Silverwater Resort, Phillip Island, Victoria from the 9th to 11th of March. As always, the event hosted a wealth of talent from Australia and overseas, with experts in everything from pre-school animation to prime time drama all coming together to be inspired.
On Thursday afternoon, ACTF Head of Development and Production, Bernadette O'Mahony chaired a discussion that shone a spotlight on Australia's recent award winning children's and family content. The panel titled "IS KIDS LEADING THE WAY?" included speakers Peter Ivan – screenwriter of the hit family film Oddball, Chris Rose – ABC Children's Television Commissioning Editor and Liz Doran – the AACTA Award winning screenwriter of Ready For This. The session was well attended by screenwriters and producers who were eager to understand the success of recent family films and quality live action children's dramas. In the last three years alone standout series like Little Lunch, Ready For This, Nowhere Boys and Dance Academy have been adored by audiences and critics alike. Meanwhile 2015 was an outstanding year for Australian film, with family favourites Oddball and Paper Planes winning at the box office races with quality, heartfelt storytelling. It was a pleasure to see so many screenwriters getting inspired to add to Australia's reputation for producing great children's entertainment.