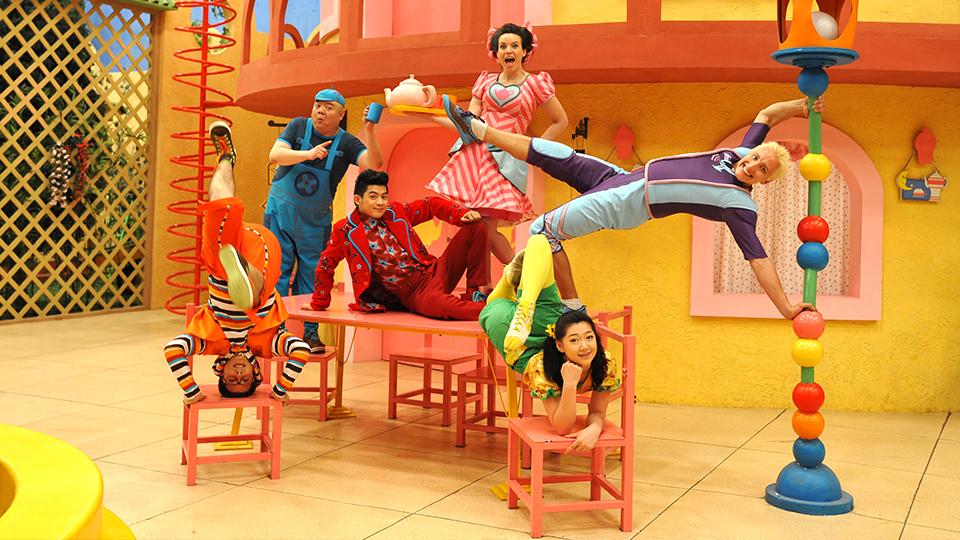 Hoopla Doopla! In Mandarin
The ACTF has partnered with the Asia Education Foundation (AEF) to create a Chinese language resource for primary schools.
Hoopla Doopla!, a co-production between the Australian Broadcasting Corporation (ABC) and China Central Television (CCTV) and produced by The Content Agency and Beyond Screen Productions, is popular with pre-schoolers in Australia and China alike.
Written in Australia, filmed in China, with an Australian and Chinese cast and crew, the series is now able to be used in Foundation to Year 2 classrooms. Before they started school, many Australian pre-schoolers will have come across the English language version of the series on ABC For Kids.

Now at school, they can enjoy the Mandarin version to engage with the language and develop intercultural understanding. The extensive range of activities developed to support the program are based on the Engage, Explore, Reflect Inquiry Model and are aligned to the Australian Curriculum.
The AEF is Australia's foremost agency supporting Asian literacy in school education and has a 23-year track record of developing high quality curriculum resources, teacher professional learning, school-based programs and policy.

wrt_youtube