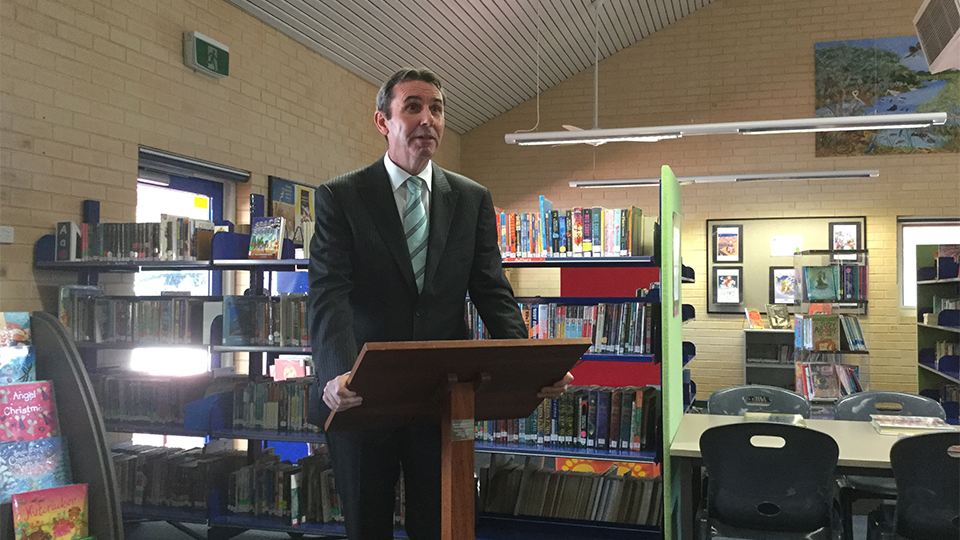 WA Schools to Access ACTF Resources
The Hon Peter Collier MLC, WA Minister for Education, was at West Leederville Primary School with Janet Holmes à Court, to announce that his Department has licensed the ACTF's entire catalogue of children's television series and educational resources for use in government schools throughout WA.
The agreement consolidates the close relationship the ACTF has shared with the WA Department for over 30 years. It is a clear endorsement of the ACTF's vast array of programs and high quality education resources that enhance learning and teaching in the classroom. The resources will include ACTF television programs in digital format, Study Guides, Teacher Resources and Apps for students to create their own digital content. The ACTF's digital resources will be delivered to all WA Department primary and secondary schools via the Department's 'Connect' portal.
As Minister Collier observed at the launch, "By preparing young people to understand and participate actively in the media surrounding them, we are teaching them to critically understand and evaluate what they are exposed to, rather than being passive viewers." The ACTF looks forward to working closely with WA Education Department staff and teachers to ensure our digital resources add significant value to learning in primary and secondary classrooms across the state.