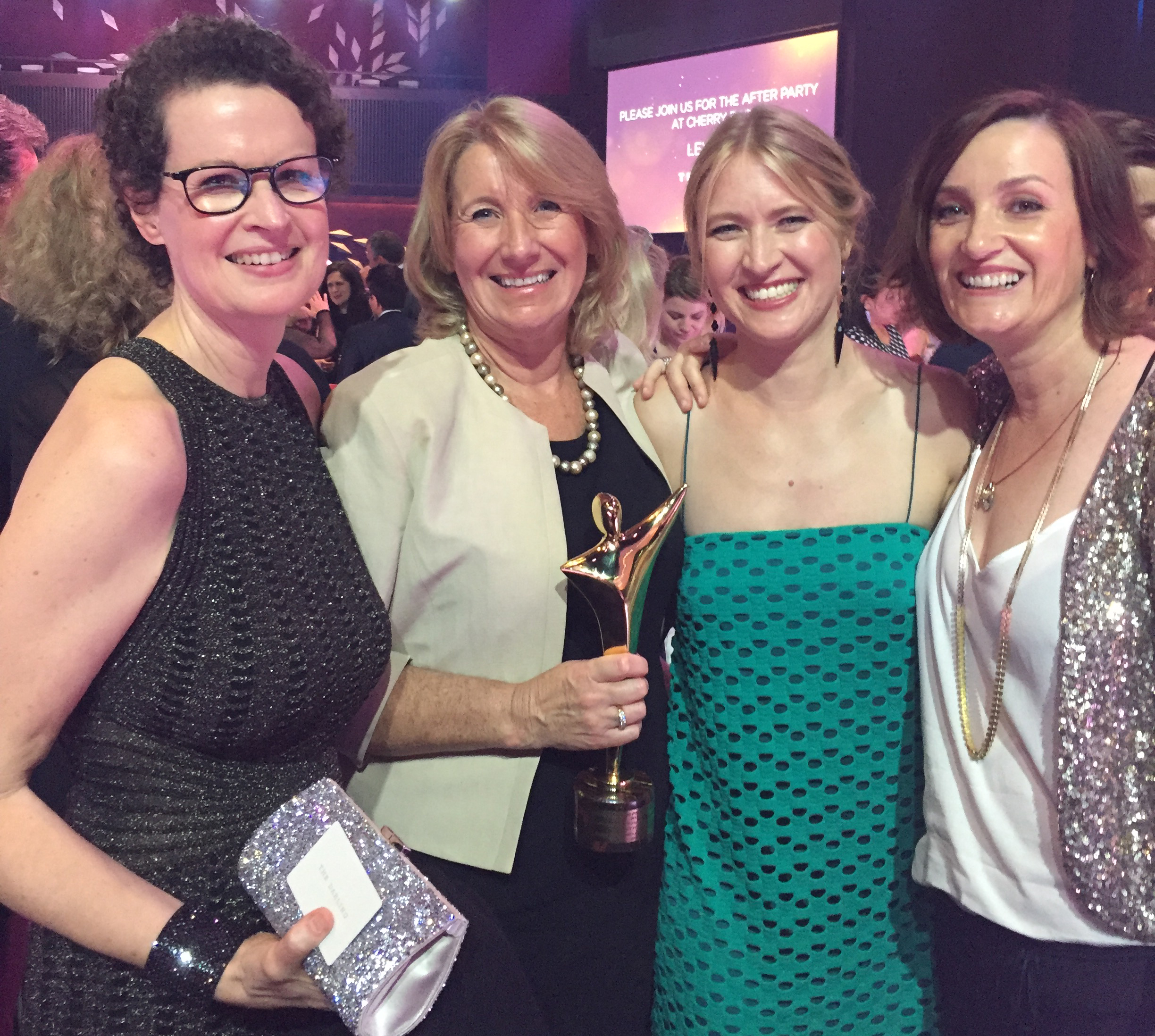 AACTAs For Paper Planes And Ready For This
PICTURED: Ready for This Producer Miranda Dear, Executive Producer Bernadette O'Mahony (ACTF), Producer Joanna Werner & Script Producer Liz Doran.
Two ACTF supported series have won awards at the 5th Annual AACTAs, hosted in Sydney on Monday night.
Teen drama series Ready for This (Blackfella Films, Werner Film Productions) received "Best Children's Television Series", while the feature film Paper Planes took home the award for "Best Original Screenplay" for Robert Connolly and Steve Worland.
AFI/AACTA CEO Damian Trewhella said this year's awards were packed with a range of new, promising faces set to rise within the industry.
"Each year the AACTA Awards reminds us of the breadth of talent…tonight we recognised many first-time winners, whose careers will now enter an exciting new chapter having received the nation's top screen accolade in front of our industry's best," he said.
Ready for This competed in the "Best Children's Television Series" category alongside two other ACTF supported series, Little Lunch (Gristmill) and Nowhere Boys – Series 2 (Matchbox Pictures), with the other finalist in the children's category; the animated series, Figaro Pho (Chocolate Liberation Front).
Paper Planes received a total of five AACTA nominations including "Best Original Screenplay", "Best Sound", "Best Original Music" as well as "Best Film" and "Best Supporting Actress", which will be announced on 9th December in Sydney at the second AACTA Awards night.