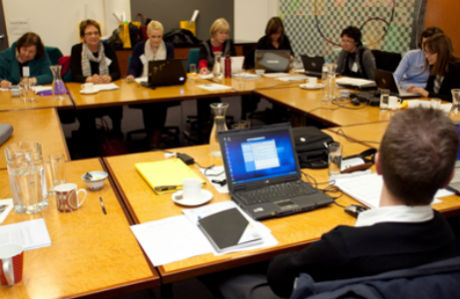 Resources for Secondary Pre-Service & First-Year Teachers
The ACTF Education Team ran two workshops for more than 40 secondary pre-service teachers from the Australian Catholic University during Term 4.

The workshops showcased the breadth of ACTF resources available to secondary teachers and the various ways that first-year teachers could integrate these into their teaching.

Highlights included the MY:24 App that allows secondary students to create their own micro-documentary and Sketch-O-Matic, a digital sketch comedy writing tool inspired by the You're Skitting Me TV series.