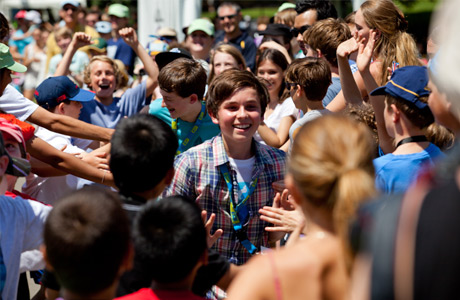 2015 Trop Jr Film Festival Update
The ACTF is dismayed by the announcement that Tropfest, and therefore Trop Jr, have been cancelled.
Trop Jr, which the ACTF sponsored, was due to be held on the day before Tropfest, on Saturday 5th December.
There were a large number of high quality entries and 15 students had just been informed that they were the Trop Jr finalists.
The ACTF hopes that it will be possible to screen those films at an award ceremony with the finalists in the near future. This could be as part of a "saved Tropfest", or if that doesn't happen, at an event just for Trop Jr.
We will provide updates in our eNews and via our Facebook page when we have more information to share.