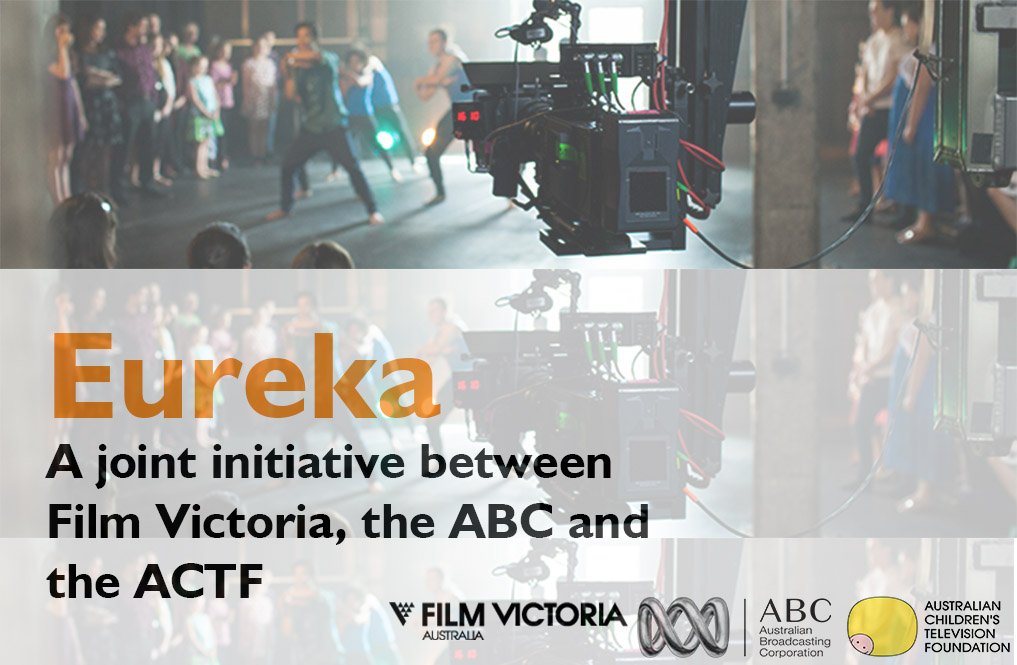 Call for Entries: Eureka!
The ACTF, Film Victoria and the ABC are proud to announce "Eureka"; a joint initiative encouraging teams of producers, directors and writers to create new concepts for short-form live action TV series aimed at children aged 8-12 years.
We're inviting Victorian content creators to apply for this fantastic opportunity. Up to four projects will be selected to receive funding to produce a 3-5 minute proof of concept with a view to one or more of the projects potentially becoming a short-form series for ABC iview, ABC3 YouTube Channel (and possible screening on ABC3).
The project must be a children's live action short form series able to achieve a G rating, and suitable for online viewing. Applicants must abide by Film Victoria's Terms of Trade and the ABC's Terms of Trade and Editorial Policy.
ACTF CEO Jenny Buckland says Eureka will concentrate on developing "live-action" television series. In the past, live action productions, such as Round the Twist, Dance Academy and more recently, Little Lunch have proved highly popular with Australian audiences.
"We're delighted to be involved in an initiative that puts the spotlight on live action children's drama, which is so well loved by kids and their families," she says.
The funding for this opportunity is up to $30,000 per project. The deadline for applications is 5pm, 4 January 2016.
To find out more about the "Eureka" initiative, visit the Guidelines page at Film Victoria.
Application queries can be directed to Film Victoria's Kate Taylor (03 9660 3229) or Program Manager Jana Blair (03 9660 3273).