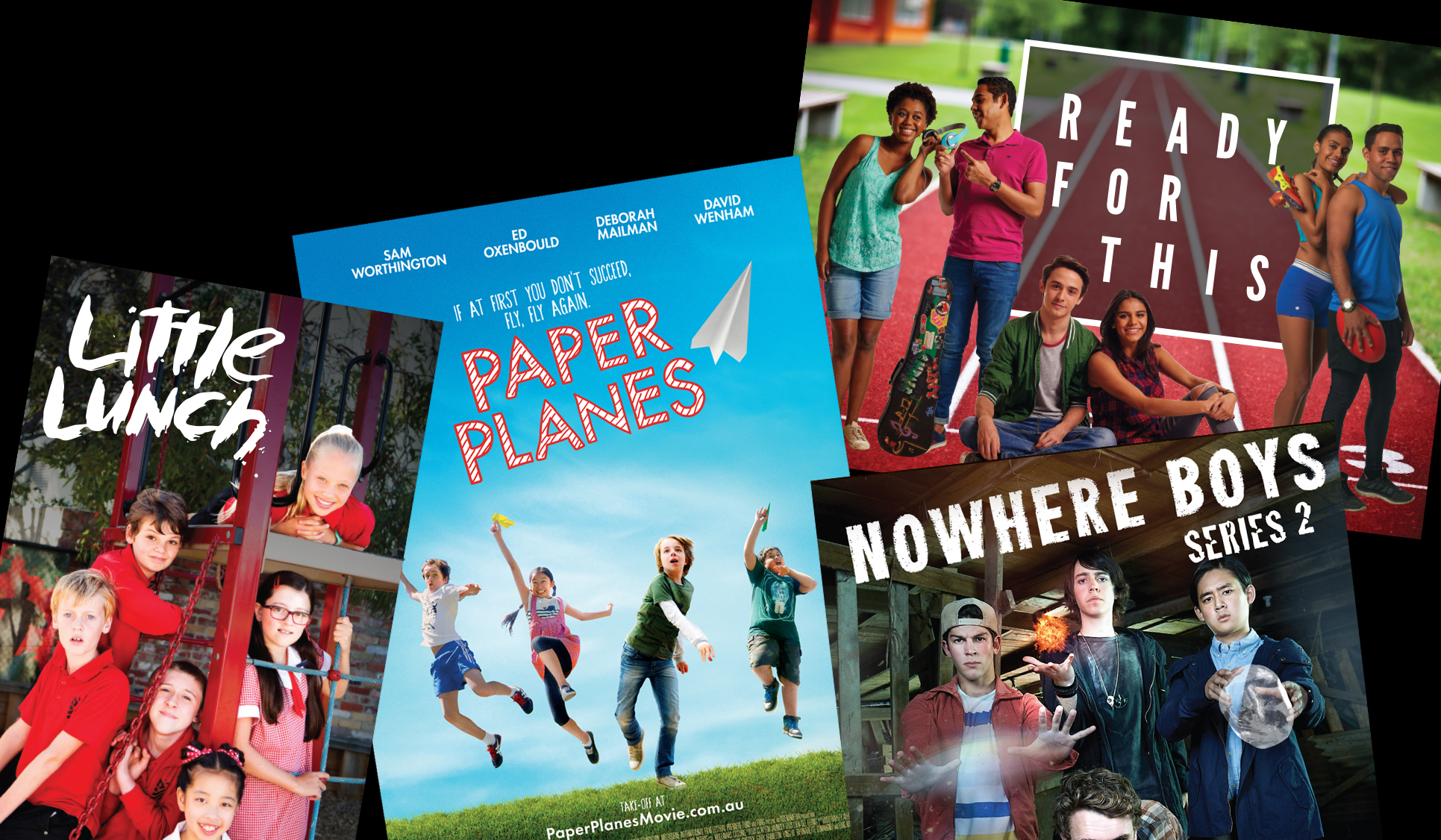 ACTF Supported Projects Receive Nine AACTA Nominations
Paper Planes, Little Lunch, Ready for This and Nowhere Boys received a record nine nominations between them at today's announcement of the 5th AACTA Awards finalists.
Nominations include Best Film, Best Children's Television Series and nominations for Best Original Screenplay, Best Editing, Best Sound, Original Music Score and Best Supporting Actress.
Congratulations to Robert Connolly, Maggie Miles, Liz Kearney, Wayne Hope, Robyn Butler, Darren Dale, Joanna Werner, Miranda Dear, Beth Frey, Annabelle Johnson, Steve Worland, Chris Goodes, James Ashton, Emma Bortignon, Trevor Hope, Nigel Westlake and Deborah Mailman.
The AACTA winners will be announced in Sydney on 9 December.
What a great year of children's television!
ACTF supported nominations include:
Best Film Presented By Presto: Paper Planes - Robert Connolly, Maggie Miles, Liz Kearne
Best Original Screenplay: Paper Planes - Robert Connolly, Steve Worland
Best Sound: Paper Planes - Chris Goodes CAS, James Ashton, Emma Bortignon, Trevor Hope
Best Original Music Score:Paper Planes - Nigel Westlake
Best Supporting Actress: Deborah Mailman - Paper Planes
Best Children's TV Series: Little Lunch - Robyn Butler, Wayne Hope (ABC3)
Best Children's TV Series: Nowhere Boys Series 2 - Beth Frey (ABC3)
Best Children's TV Series: Ready For This - Darren Dale, Miranda Dear, Joanna Werner (ABC3)
Best Editing In TV: Little Lunch Episode 5 - The Top Of The Fireman's Pole - Annabelle Johnson (ABC3)