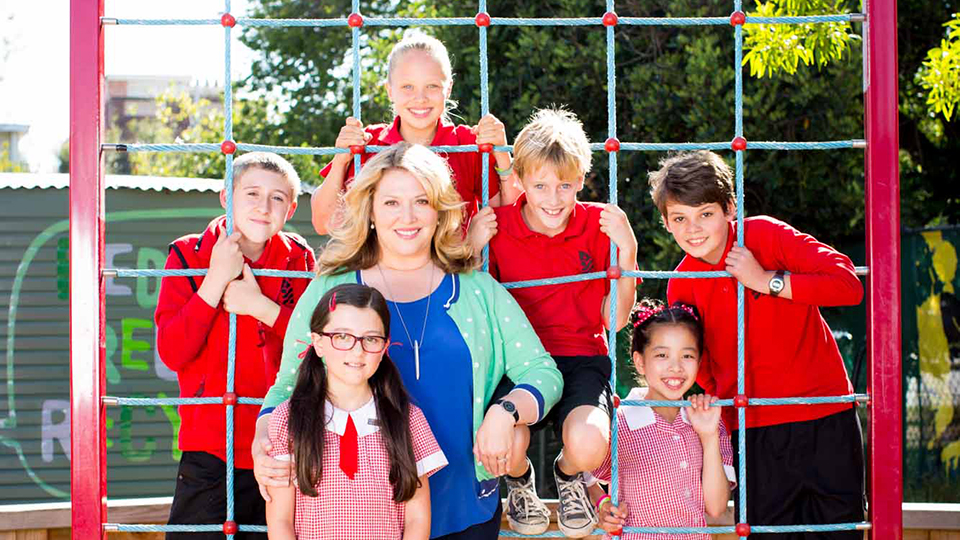 Hey, It's Almost Time for Little Lunch
The live-action comedy series Little Lunch will have its debut broadcast on ABC3 Monday 20 July at 4.25pm.
Little Lunch is a mockumentary for 6-12 year olds where every episode takes place during that highly anticipated school day break – morning snack time!
With stories adapted from the successful Little Lunch books written by Danny Katz and illustrated by Mitch Vane, as well as original stories, producers Wayne Hope and Robyn Butler have brought the school yard to life.
Told through the eyes of six distinctly identifiable characters, it's a series of funny and touching adventures and what happens in their world during that 15 minute morning break.
Little Lunch tackles the big issues in the playground which might seem small to adults but loom large for kids: school yard politics, rumours, competitions, mysteries, and fun.
The young cast members include Faith Seci, Flynn Curry, Oisin O'Leary, Olivia Deeble, Madison Lu, and Joshua Sitch, with Heidi Arena in the role of the teacher Mrs Gonsha.
Little Lunch is distributed internationally by the ACTF.