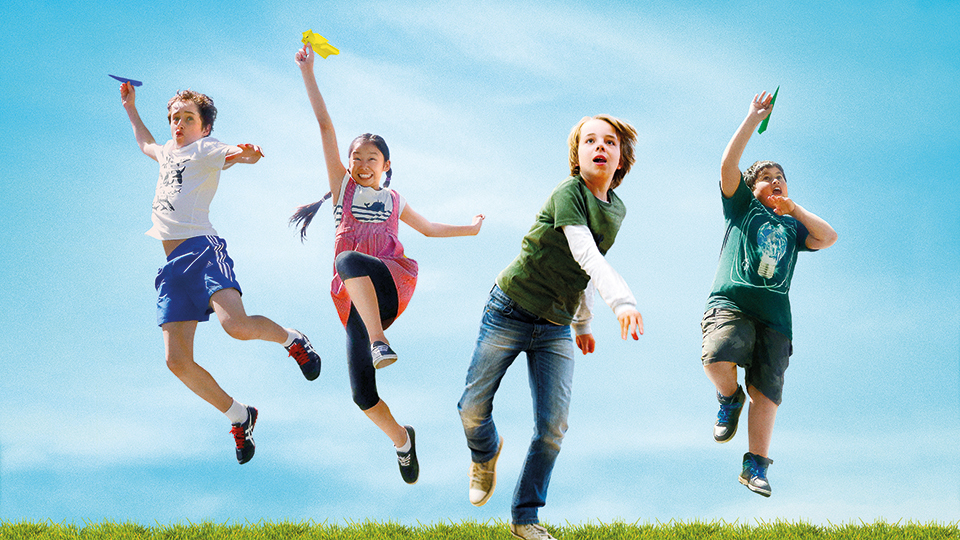 Paper Planes Flying High
Paper Planes opened in cinemas nationally on 15 January, and has captured the imagination of audiences and critics alike.
Following an exceptional marketing campaign by Roadshow Films, Paper Planes was the number one film watched in Australia on its opening day and has generated over $6 million at the box office in its first two weeks.
Reviews and the audience response to the live action Australian children's film have been glowing and affectionate.
"The film hit every laugh line, triggered all the desired emotional responses, soared and plummeted on cue," wrote Karl Quinn for the Sydney Morning Herald.
"Look, the Opera House!" my son squealed with delight when he recognised the familiar landmark on the big screen. It's a delightful change to expose our kids to a movie with our own cultural references," wrote Elana Benjamin for Essential Kids.
"Negotiating with peers, dealing with bullies, sportsmanship and dreaming big; Paper Planes a great kids holiday movie," @CPS1896 wrote on Twitter.
Paper Planes is directed by Robert Connolly and was written by Robert Connolly and Steve Worland, it's about a young Australian boy's passion for flight and his challenge to compete in the World Paper Plane Championships in Japan.
Steve Worland has also written the Paper Planes novel based on the film, which is now available from the ACTF shop.
The ACTF will distribute the film in the Australian education market and DVDs of the film and film/book packs will be available in late May 2015.