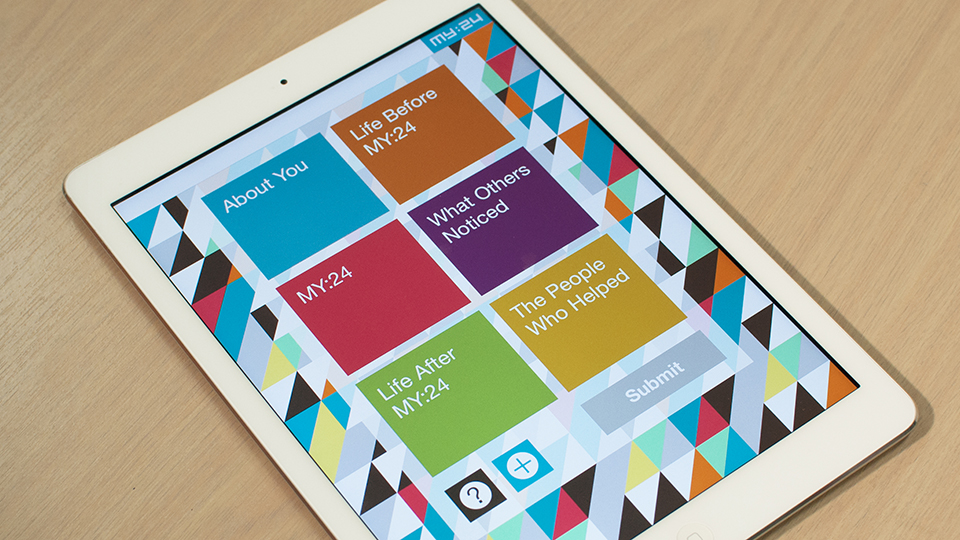 Multi-award nominations for MY:24 app
The MY:24 app is being recognised on the national and international stage after it was recently announced as a finalist in the 2015 iKids Awards and shortlisted for the 2015 AIMIA Awards.
MY:24 is a companion app to the factual entertainment television series MY:24 produced by Essential Media.
More than just a second screen, the MY:24 digtial storytelling tool casts kids as the writer, director and star of their very own mini-documentary, allowing them to create their own short film inspired by the 24 hours that changed their life.
Kidscreen's iKids Awards recognise and celebrate the world's best digital media products and platforms for children.
In the 2015 iKids Awards, MY:24 is a finalist for 'Best Learning App (Smartphone)' for Kids (6 and up).
MY:24 also a finalist in the 2015 AIMIA Awards, the longest running and most prestigious Awards in Australia's Digital Industry.
MY:24 is in the running for 'Best Smartphone or Tablet Application' in both the 'Learning and Education' and 'Entertainment and Media' categories.

All of this follows the app's recent win at the 2014 eLearning Awards where it received the 'Community Sector Award'.
MY:24 was developed by Sandpit and is available for iOS devices from the App Store. More information about the app is available on the program page.