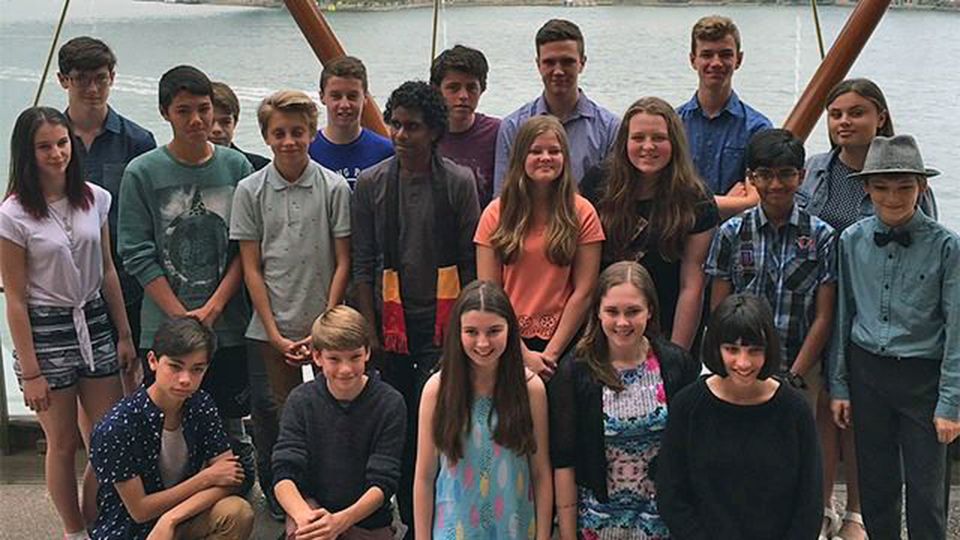 Trop Jr Finalist Films 2014
15 films by under 15s have been chosen as finalists to screen at the Trop Jr event on 7 December 2014.
The 15 finalist films were selected from more than 300 entries. Excitingly this year six of the finalist films have been produced by previous Trop Jr entrants, which is a Trop Jr record!
Among the talent is 14-year-old filmmaker Ben McCarthy from NSW who took out the top prize in Feburary 2013 for his short film Bumper.
The inspiration behind his latest flick, One Cranky Seagull, was to tell a tale about bullying, without using the word bullying.
"We're thrilled to see a number of returning entrants," said Michael Laverty, Tropfest managing Director.
"It's a privilege to witness the talents and skills that these kids are developing year after year."
The youngest finalist of the competition is 11-year-old Jonah Vetticad from Queensland who said he felt as though he was "dreaming" when he found out he was a finalist with his film I Can See You.
Also from Queensland is 15-year-old Jobe Adams.
Jobe's film Buloo was crafted with a crew of classmates at the remote school of Baralaba, part of the Aboriginal community of Woorabinda.
Buloo tells the tale of his own grandfather, who fought for decades to keep his native culture alive.
For the full list of finalists and their films visit the Trop Jr website.
The Trop Jr event and Tropfest festival will be held on 7 December in Centennial Park, Sydney from 11am with live satellite links to outdoor locations in Melbourne and Canberra.
The ACTF is a proud sponsor and presenting partner of Trop Jr.