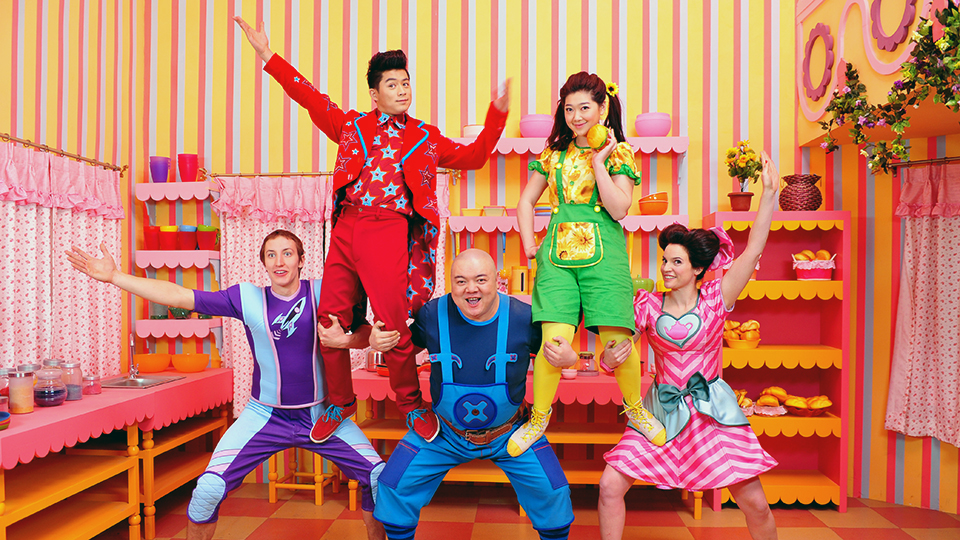 High hopes for Hoopla Doopla!
The ACTF is excited to be presenting the popular preschool series Hoopla Doopla! to the MIP Junior international television market in October.
In the colourful town of Hoopla live Mimi, Ziggy, Jango, Bop, Squiggie and Zap, each with their own amazing acrobatic skills.
Hoopla Doopla! has been successful in Australia and China and it is hoped that the comedic characters and their magical stories will have universal appeal.
The series has no dialogue, only the voice of the narrator, which makes it easy to dub into another language.
"The fact that this unique series is easy to dub and has a multicultural cast is likely to generate interest from broadcasters, online and digital services, and other outlets of preschool programming around the world," said Roberta Di Vito, International Sales Manager at the ACTF.
Australian producer, Melinda Wearne got the idea for the series while watching her 5-year-old son practising acrobatics on the family couch.
Wearne's company, The Content Agency, partnered with Beyond Screen Production to make the 52 x 12 minute preschool program.
Hoopla Doopla! is a co-production between the ABC and China Central Television (CCTV) and is distributed worldwide by the ACTF on behalf of the Australian and Chinese partners.
Earlier this year, it debuted on ABC4Kids, where it has boosted the number of viewers for its time slot by 10 percent.
It has also become one of the ABC's most sought-after programs for online consumption and in the first half of 2014 it had nearly 2 million plays on ABC's online player, iView.
Hoopla Doopla! is also doing well on CCTV. "It has increased viewers in the time slot and is fast becoming one of its most popular preschool shows in China," said Roberta Di Vito.