Paper Planes wins film prize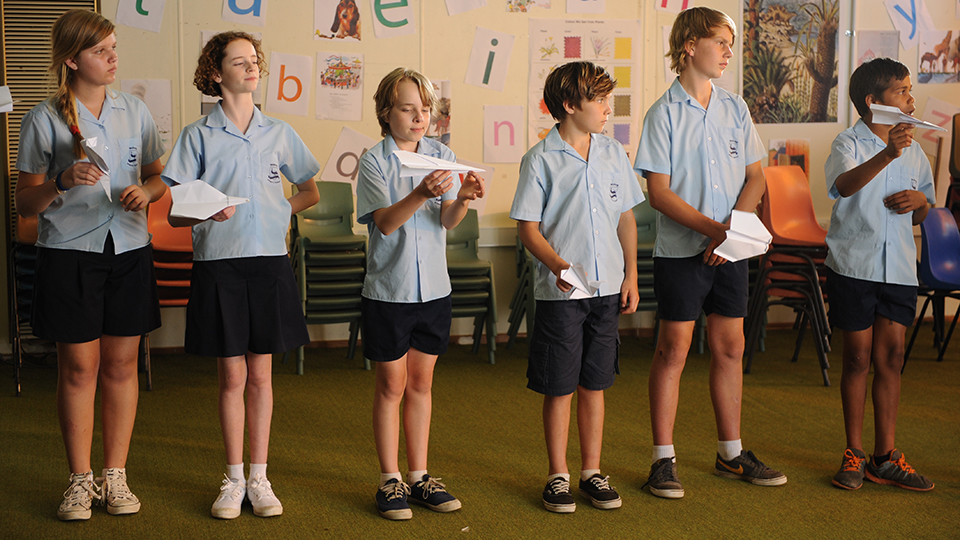 Paper Planes, the Robert Connolly directed family-film has been named the winner of Australia's richest film prize.
The inaugural CinéfestOZ Film Prize is the only cash prize focused on Australian feature films.
The $100,000 award was announced at a gala event in Busselton, Western Australia and was awarded to Paper Planes producers Robert Connolly, Maggie Miles and Liz Kearney.
"I am really flattered to receive this, I am really touched," said Robert Connolly as reported on the CinéfestOZ website.

"We want this film to be a big hit for kids and something like this is a massive, massive help right now for that."
Produced by Connolly, Maggie Miles and Liz Kearney, Paper Planes tells the story of a young country boy's passion for flight and his journey to compete in the world paper plane championships in Japan.
It stars Ed Oxenbould, Sam Worthington, David Wenham and Deborah Mailman.
Paper Planes had its premiere screening at MIFF in August, and will next be seen at Toronto International Film Festival in September.
It will be released in Australia and New Zealand by Village Roadshow 15 January 2015 and the ACTF will distribute the film in the Australian education market.