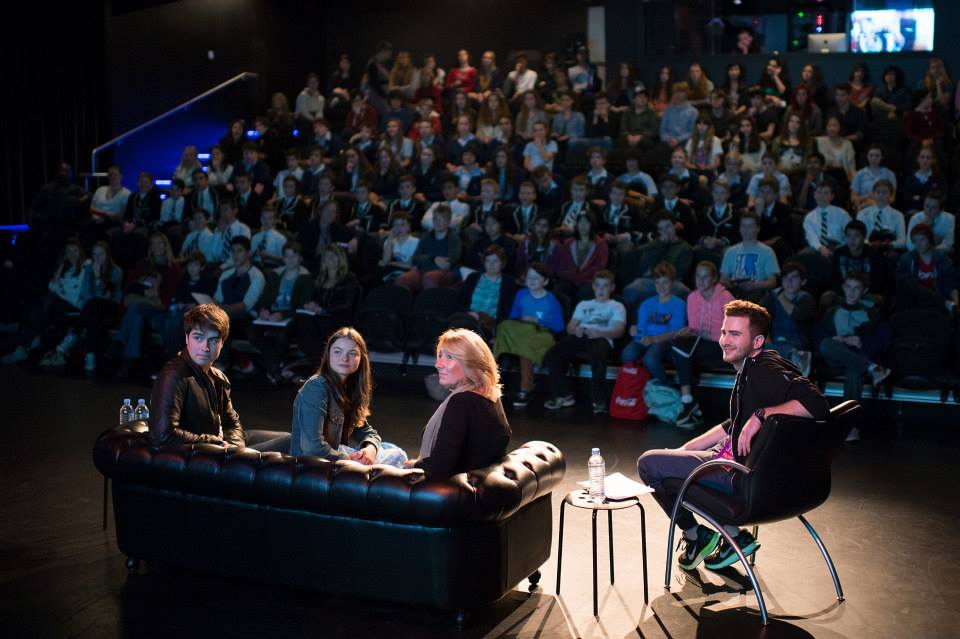 Trop Jr gets ready to FLY!
On Friday 25 July, Sydney played host to the Trop Jr Roughcut symposium. The sold out event was attended by more than 200 young filmmakers, who were treated to a day of conversations with industry professionals.
The line-up of speakers included pocket filmmaker Jason van Genderen, composer David McCormack, actor Gyton Grantley, Facebook's Mia Garlic and a panel from the hit show Worst Year of My Life, Again!.
Worst Year of My Life, Again! executive producer Bernadette O'Mahony was joined on stage by lead actors; Ned Napier and Tiarne Coupland.
Ned and Tiarne spoke about the audition process and how they went through multiple call backs and acting workshops before getting the lead roles of Alex King and Maddy Kent.
"It takes a lot of work to get a show like Worst Year together because there are multiple partners and financing involved," said Bernadette.
Making television productions and films can be expensive but Pocket Filmmaker Jason van Genderen shared his budget saving tips, and used string, baking paper, foil and cotton wool to demonstrate.
Trop Jr Roughcut provides a first hand industry insight for up-and-coming filmmakers, providing expert tips and ideas for creating a great film, and inspiring and encouraging them to create their own Trop Jr film.
The ACTF is proud to be the presenting partner of Trop Jr and we encourage under-15s to get involved and find that short film idea that's going to FLY at this year's festival!
All films entered must include a reference to the Trop Jr Signature Item (TSI): FLY but do not have to necessarily revolve around it as a narrative.
The TSI changes each year to ensure that films are made specifically for the festival.

Entries for Trop Jr and its partner competition Tropscore Jr are now open.