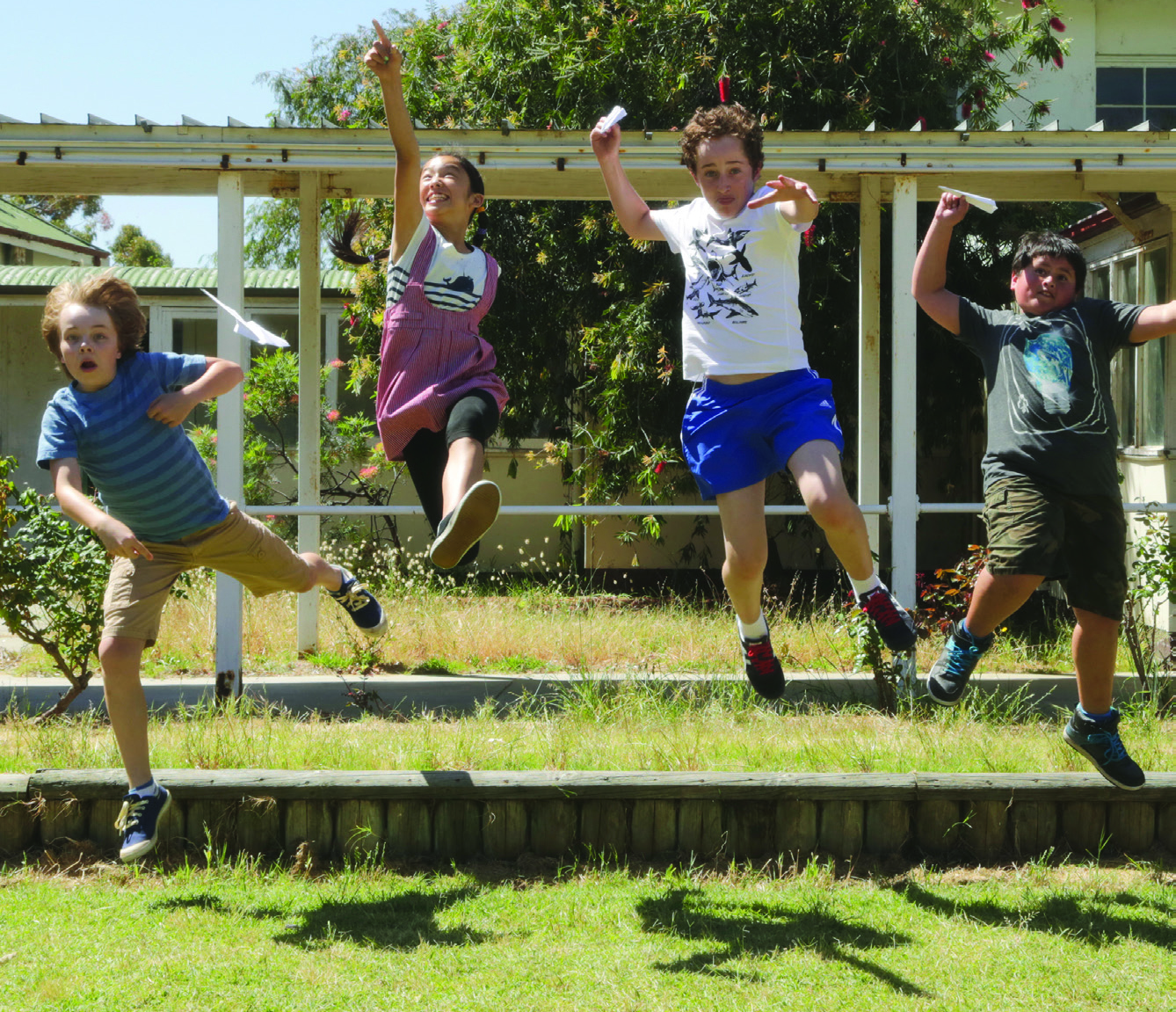 Paper Planes Premiere
The family feature film, Paper Planes, will have its world premiere at the Melbourne International Film Festival in August and will be released in Australian cinemas January 2015.

Paper Planes is directed and co-written by Robert Connolly, (Balibo, The Slap, The Turning, The Julian Assange Story) who has been on a mission to make an Australian children's feature film.
"A few years ago on a trip to the movies with my children it occurred to me that in all the films for kids these days the heroes were American! Unlike my childhood, there were no films for my daughters to see that were Australian. I began a search for a film to make driven by Australian kids as the heroes, and came across the inspiring story of a young Australian who went to the world paper planes championships," said Robert Connolly.
"The first place I took the idea for their advice and expertise was the ACTF, and with their invaluable support and investment we have together created this new Australian kid's film, PAPER PLANES!"
Ed Oxenbould plays the film's lead character, 11 year old Dylan, a boy with a passion for flight which takes him all the way from a remote country town to the world paper planes championships in Japan and helps him to reconnect with his grieving father (played by Sam Worthington). Other cast include David Wenham, Terry Norris and Deborah Mailman.
The 3D film was shot in Western Australia, and has a wonderful score composed by Nigel Westlake and performed by the Melbourne Symphony Orchestra. Arenamedia is the production company and the producers are Robert Connolly, Maggie Miles and Liz Kearney. Tristan Milani is the Director of Photography.
Investors in the film include Screen Australia, ScreenWest, the ACTF, MIFF Premiere Fund, EMIG, Deluxe's DDP Studios, Arenamedia, Soundfirm and Cameraquip. The executive producers are Eric Bana, Gary Hamilton, Ying Ye, Jonathan Chissick, Andrew Myer and Bernadette O'Mahony.
The film is being released in Australia by Village Roadshow and Arclight Films is the international distributor. The ACTF will distribute the film in the Australian education market.