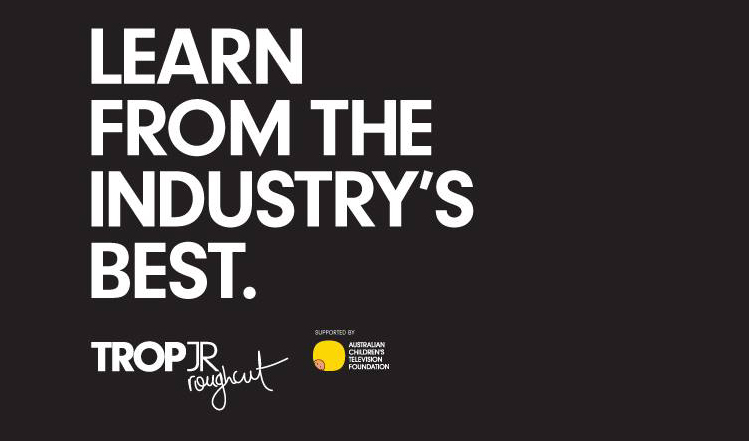 Trop Jr Roughcut Returns
Tropfest's famous filmmaking symposium for young filmmakers is back, featuring an incredible line up of speakers including actor Stephen Hunter (The Hobbit) and the Pocket Filmmaker Jason van Genderen.
Following the success of last year's events, Trop Jr Roughcut will return to Sydney (25 July 2014) and Melbourne (8 August 2014).
It's an event designed specifically for students in Years 5-10 with an interest in TV, filmmaking and storytelling.
"Our students loved it! It was an inspiring and informative day and I know the kids left feeling excited about filmmaking and storytelling practice," said one Year 6 teacher who attended the 2013 event.
The day-long event explores creativity and collaboration in the film and TV industry, with guest speakers providing an insight into different aspects of the filmmaking process.
Already confirmed for the 2014 line-up is actor Steven Hunter, best known for his performance as Bombur in Peter Jackson's The Hobbit movies, who will talk about his life as a professional actor.
Our favourite Pocket Filmmaker Jason van Genderen also returns to celebrate the low-tech side of storytelling. Jason will share his tips and tricks for making cleaver, creative films on shoestring (quite literally!).
For the first time, Facebook Australia will explore with students how Facebook and Instagram video can help filmmakers learn valuable editing skills and develop a global audience.
Tickets are now on sale for each event, with one complimentary ticket provided to any teacher or guardian who brings a group of 10 or more budding filmmakers.
Keep an eye on the official Trop Jr Roughcut pages for the latest speaker announcements and more information about how to register your child or school.
The ACTF is a major supporting partner of Tropfest Jr and Trop Jr Roughcut.