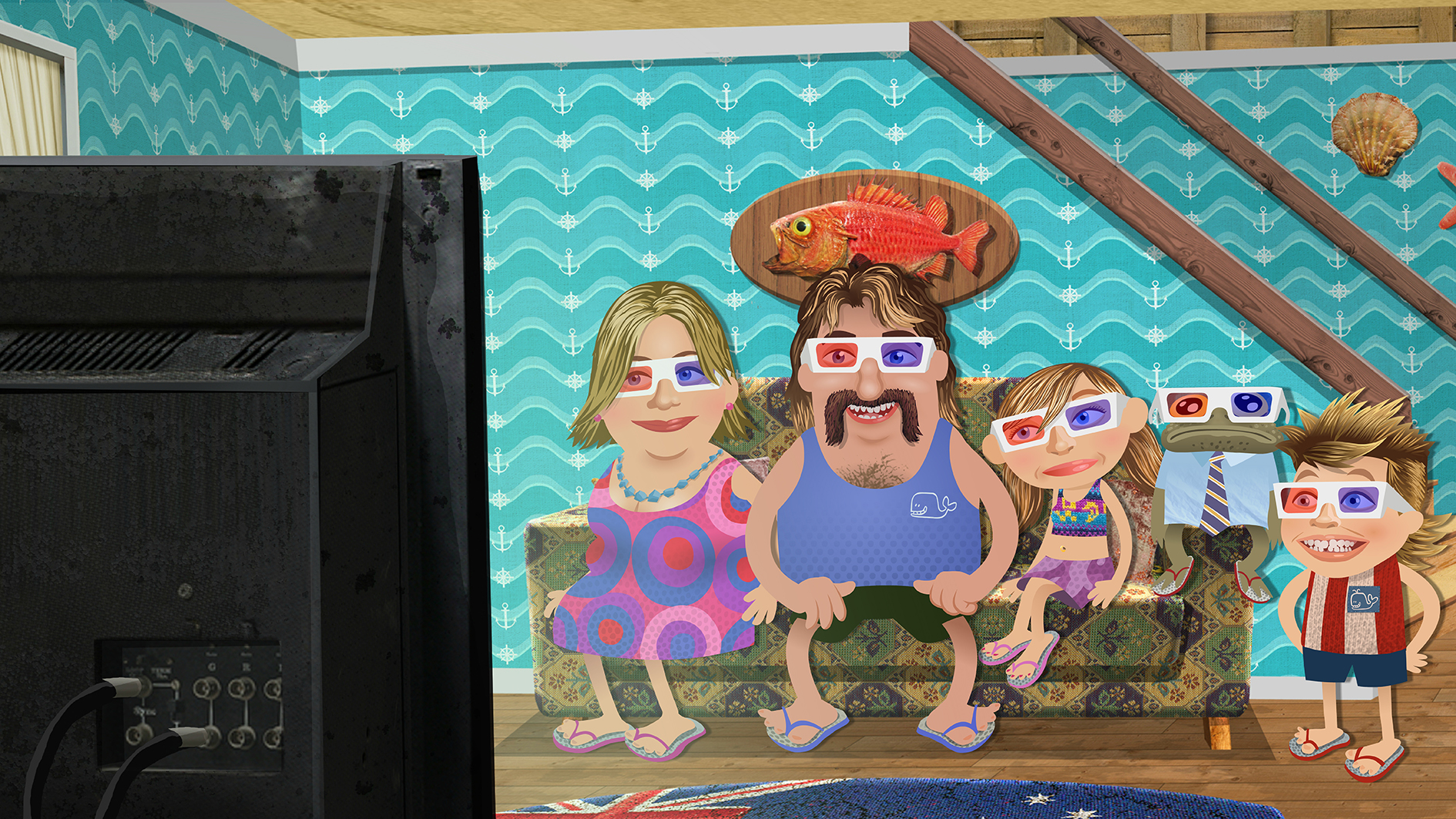 The Flamin' Thongs
New animated shorts series, The Flamin' Thongs in now showing on ABC3.
Whale Bay is home to the disaster-prone Thong family and to Australia's least visited tourist attraction, the Giant Thong. But that may be about to change, for all the wrong reasons.
During this hilarious 26 x 12 min animated comedy series, follow the fantastic but fanciful plans of the dysfunctional Thong Family – parents Trevor and Brenda, their 12-year-old son Holden and 14-year-old daughter Narelle – as they try to put Whale Bay on the map.
Voice actors for the Thong Family include Brandon Burns, Kate McLennan, Mark Mitchell and Denise Drysdale.
The Flamin' Thongs airs weekdays at 7.50am from Friday May 9 with repeats weekdays at 2.10pm and Saturdays at 9.35am on ABC3.
The Flamin' Thongs is a Media World Pictures and Red Dog Bites production which is distributed worldwide by the ACTF.