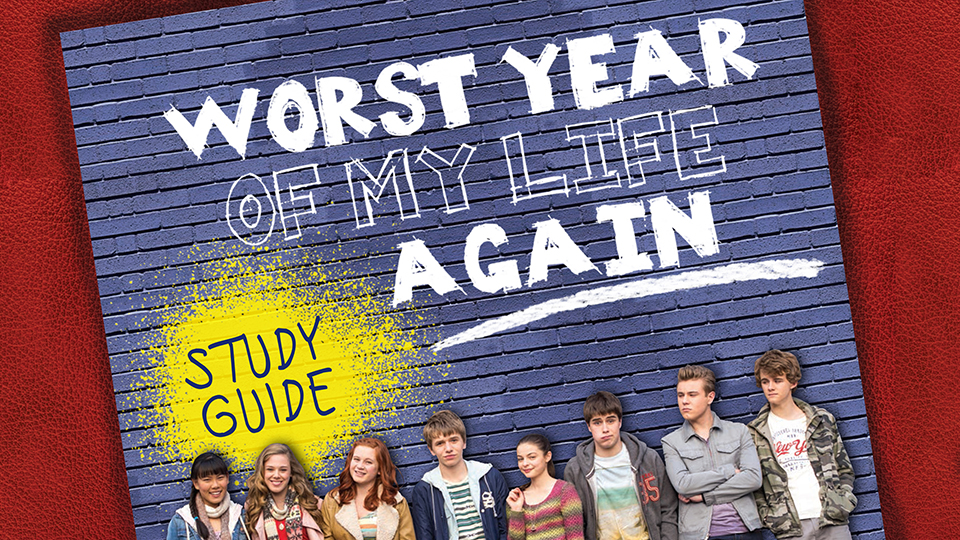 Worst Year of My Life, Again! Study Guide
The Australian Curriculum aligned Study Guide is now available for teachers.

The brand new Australian children's comedy series Worst Year of My Life, Again! premièred on 26 April 2014 on ABC3. It's a show about friendship, destiny and second chances.
For those schools already taking advantage of their Screenrights license and recording the weekly broadcast, the ACTF has released a free Study Guide.
This resource, written to the Australian Curriculum areas of English, Humanities and The Arts (Media), provides information about the series and interdisciplinary tasks for upper primary and lower secondary teachers to use in their classrooms.
It features activities that aid the development of students' knowledge and skills in the areas of literature, digital and visual literacies and production processes. In addition, it encourages self reflection and mature discussions around consequences, cyber bullying and moralistic decision making.

Visit The Learning Centre to download a copy of the Worst Year of My Life, Again! Study Guide.

Worst Year of Life, Again! is broadcast 6pm Saturdays on ABC3, with repeats on Sunday mornings at 10.10am.