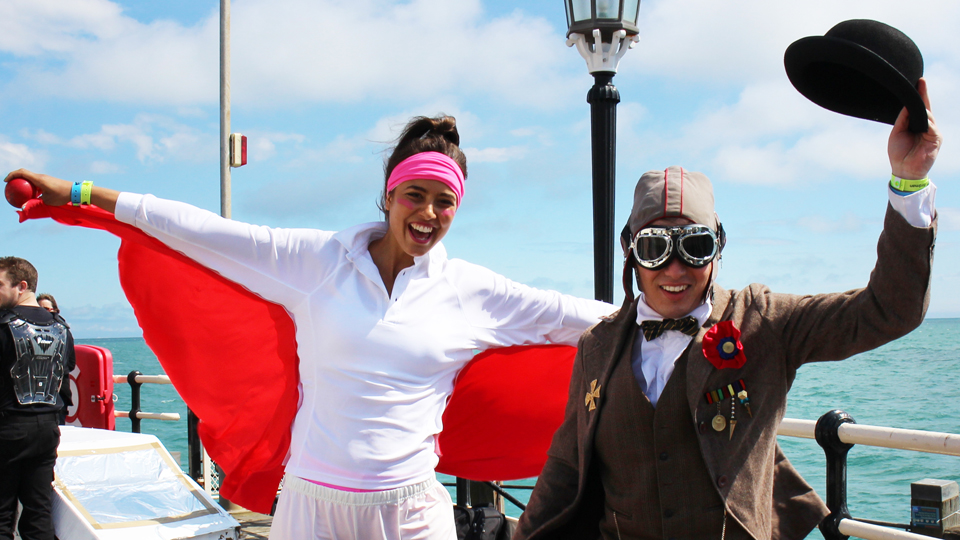 Wacky World Beaters on ABC3
New kid's factual series Wacky World Beaters, hosted by Amberley Lobo (Ambo) and newcomer William Gill (Gilly) showing Sundays 5.50pm on ABC3.
The 20 x 30 min series produced by activeTV sees Ambo and Gilly set off on a global tour to find "the world's ultimate wacky sport" competing against the world's best and each other.
"We are proud to deliver up a highly entertaining series which will take viewers to places they've never seen while uncovering zany competitions they never dreamed of," said Executive Producer Amanda Peppard.
"Equally we're really excited to showcase much-loved children's host Amberley Lobo in some very wacky situations alongside newcomer William Gill who has to be one of the funniest young guys you'll see on children's TV."
The series was filmed in ten different countries across Europe and Asia as well as multiple interior locations. The diversity of backdrops, people and cultures is sure to excite young viewers as they are taken on a frenetic, action-packed, super sporty and very funny tour of all things wacky.
World Wacky Beaters is produced with the assistance of Film Victoria and will be distributed by the ACTF.