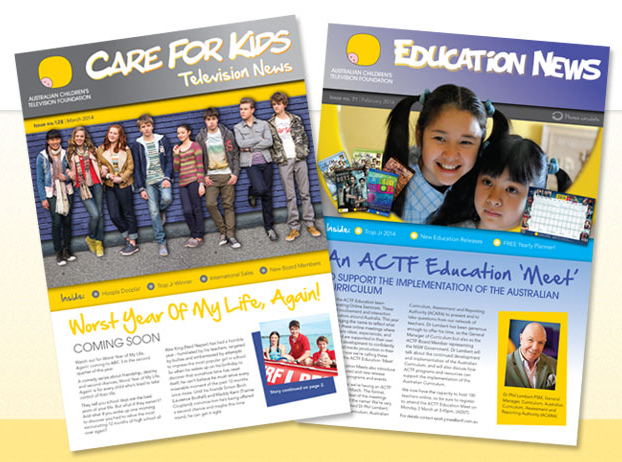 February Newsletters are out now
The latest newsletters from the ACTF are now online. Click on the hyperlinks below to download the pdf versions.

Care for Kids features news and updates about the ACTF's activities, including development and production investment, international sales activity, educational resource development and recent policy initiatives.

Education News includes our latest resources, program profiles, website spread, news articles and our catalogue.