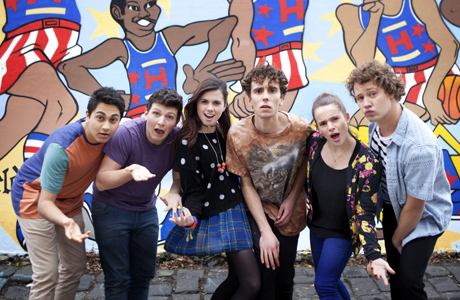 AACTA Awards 2014 Nominations
The third annual Australian Academy of Cinema and Television Arts (AACTA) has announced its award nominees and a number of ACTF supported tiles are in the running.

AACTA Awards for the top films and television programs will be presented at the Awards Luncheon 28 January 2014 and at the Awards Ceremony on 30 January 2014.

The 3rd AACTA Award nominees for 'Best Children's Television Series' are:
Dance Academy - Series 3, Joanna Werner - ABC3
Nowhere Boys, Tony Ayres and Beth Frey - ABC3
Peleda, Luke Jurevicius and Nathan Jurevicius - ABC3
You're Skitting Me - Series 2, Toni Malone and Damian Davis - ABC3

The ACTF has supported the production of Dance Academy, You're Skitting Me and Nowhere Boys.

Nowhere Boys - Episode 1 is also in the running for the AACTA Awards for 'Best Original Music Score in Television'.

The AACTA Award for 'Best Short Animation' includes a nomination for 'Mojo' a popular episode from Dukes of Broxtonia – Series 3.
For more infomation please visit the Australian Academy of Cinema and Television Arts official website.