Screen Success for Dukes 3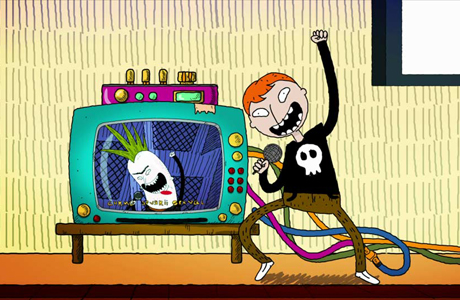 Dukes of Broxstonia - Series 3 has won Best Children's Television Production at the 2013 Screen Producers Australia Awards held in Melbourne on 20 November.
"The Screen Producers Australia Awards grew out of a desire to honour and recognise Australian screen businesses who create and support high quality and outstanding screen content," said Screen Producers Australia Executive Director Matthew Deaner.

Produced by Sticky Pictures, Dukes of Broxstonia is a short form animated series created by writer Stu Connolly and designer Suren Perera and featuring the voice talents of comedian Andrew McClelland.

The good news continues for Sticky Pictures with Dukes of Broxstonia (Series 3) recently nominated for Best Animated Series in the tweens/teens category at the Kidscreen Awards to be held in New York City in February 2014.

Dukes 3 episode "Mojo" has also received a nomination for Best Short Animation by the Australian Academy of Cinema and Television Arts. The 3rd AACTA Awards will be held in Sydney in January 2014.

This all follows the Dukes of Broxstonia selection in this year's Annecy Animation Festival (France), ANIMA2013 (Argentina), and Klik! Amsterdam Animation Festival.