Discovery Kids Asia gets Bushwhacked!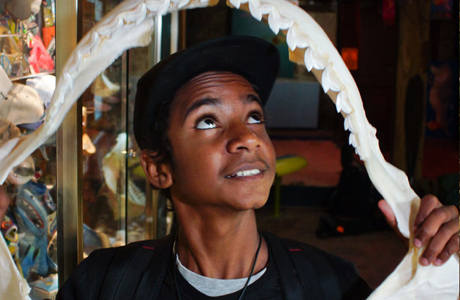 Discovery Networks Asia-Pacific has acquired the action packed, documentary adventure series Bushwhacked. The fun-fuelled adrenalin filled series will air on Discovery Kids, an edutainment channel targeting kids between the ages of 6 and 12, across Asia in 2014.

"Bushwhacked shows off Australia's unique wildlife and culture in a way that is equal parts exciting and intriguing and we're really thrilled that children throughout Asia will be able to go on this fantastic journey through Discovery Kids," said ACTF CEO Jenny Buckland.

The 13 x 26-minute series is hosted by Brandon Walters and Kayne Tremills. It follows as the pair sets off on adventures to remote corners of Australia, where they meet weird and wonderful wildlife and learn about Indigenous rites and rituals.

"Discovery Kids is all about letting children explore the natural world and igniting their curiosity. Bushwhacked is a perfect complement to our schedules, bringing our school-age viewers on a journey of exploration and learning with Brandon and Kayne," said Charmaine Kwan, Vice President, Programming, Discovery Networks Asia-Pacific...