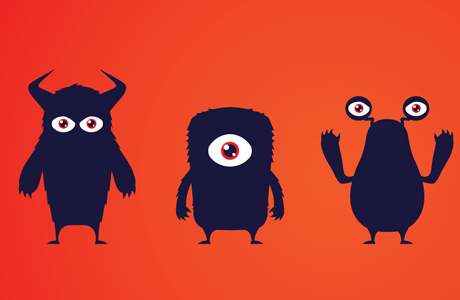 A Monster Triple Trop
Trop Jr is shaping up to be a Monster of an event! This month we experienced the world's first Trop Jr Roughcut symposium - for budding filmmakers and now Trop Jr and Tropscore are open for entries!
Jr Troppers had a monster of a time learning from the industry's best at Trop Jr Rough cut. ...
...At the symposium held in Sydney and Melbourne, students were able to hear from and interact with with filmmakers, animators, composers, screen writers and actors.

Photos are available on our Facebook page and @OzKidsTV tweeted live from the venue. You can visit past tweets via Twitter #TropJr #Roughcut to relive the experience.
At its heart, Trop Jr is all about encouraging kids to explore their creativity through film.

The Australian Children's Television Foundation is proud to be the presenting partner of Trop Jr and we encourage under-15s to get involved and find that monster of a short film idea!

The Trop Signature Item (TSI) for this competition is MONSTER. All films entered must include a reference to the TSI but do not have to necessarily revolve around it as a narrative.

The TSI changes each year to ensure that films are made specifically for the festival.

Entries for Trop Jr and Tropscore Jr and now open. ...