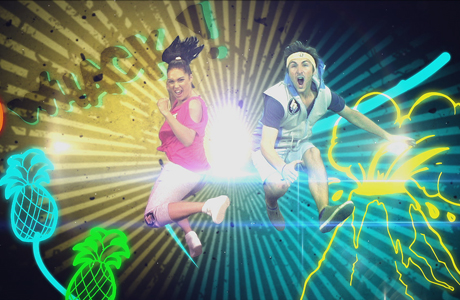 Handball Heroes - Coming soon to ABC3
Slide on your sweatbands, grab some chalk and join our Handball Heroes as they take off on an action-packed quest no fun-loving fan of handball heroics can afford to miss!

Over 20 episodes, hosts Alannah and Joel hunt for the most skilled of handball maneuvers to document in the Handball Heroes handbook. Handball Heroes is a fun, fast-paced series of 5-minute episodes. ...

Their quest will take us to visit twenty funny, quirky and spunky kids from Sydney, the busy capital of New South Wales, right up to the Torres Strait at the very top of Queensland and everywhere in between.

Handball Heroes (20 x 5 minutes) is a Carbon Media television production for ABC3, distributed internationally by the ACTF.

Handball Heroes will premiere Saturday 17 August on ABC3 at 4.35pm...