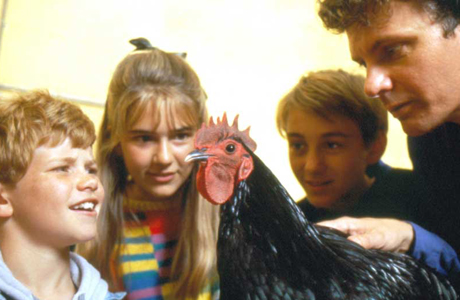 Round the Twist - Completely Twisted Collection
All of your favourite episodes from the international award winning comedy show, Round the Twist, are now available in one DVD box set. Round the Twist – Completely Twisted Collection features the repackaged Series 1-4 of hilarious adventures of the Twist family, based on the original stories by Paul Jennings.
You can purchase the Round the Twist – Completely Twisted Collection from the ACTF shop.
The series centres on the Twist family, who live in a haunted lighthouse and have adventures with bizarre magical devices, neurotic ghosts, rampaging entrepreneurs and sneering school bullies. Each story is self-contained with an unpredictable twist at the end. Each episode encourages self-exploration and learning to cope with change. What we take for granted is questioned in every episode, raising the important issues of ethics and behaviour.
The series has associated teaching strategies to encourage students to become critical readers and viewers. The Round the Twist series, tie-in novels and scripts integrate a variety of activities for interpreting and comparing written and visual texts.
Visit the learning centre to find free teaching resources based on Round the Twist...