Winners and Award Nominees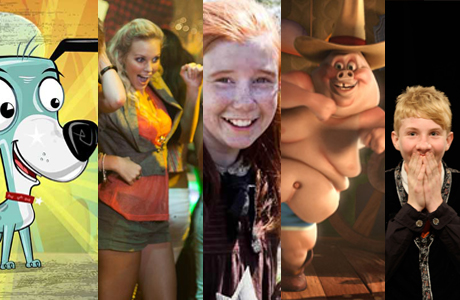 ACTF supported productions have recently won or been nominated for a number of awards.
Horace in Slow Motion Series 2 has been nominated as a finalist in the Kidscreen Awards for 'Best Animated Series' in the Tweens/Teens category. The winner will be announced at the Kidscreen awards in February 2013 in New York.
Flea-bitten! and Dukes of Broxtonia Series 2 have both been nominated for 'Best 2D Animated Programme' in the 2012 Asian Television Awards. Dance Academy Series 2 has also received a nomination for 'Best Children's Programme'. The Asian Television Awards will be announced December 2012.
Continuing on with the good news for Flea-bitten! and Dance Academy Series 2, both have been nominated for 'Best Children's Television Series' at the 2nd AACTA Awards. The awards ceremony will be held in Sydney on 30 January 2013...
The ATOM Awards recognise film and media excellence in Education and Industry. My Place Series 2 won the 'Best Children's Fiction Television Program' and Dancing Down Under won the ATOM award for 'Best Children's Factual Television Program'.
Congratulations to all the nominees. For the latest ACTF news and information stay tuned to our website and follow us on Facebook and Twitter...