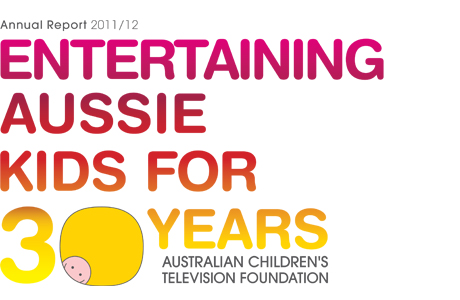 2011-12 ACTF Annual Report is now online
The Australian Children's Television Foundation reports annually on its performance to meet five key corporate objectives; Production and Development, Policy, Access and Distribution, Education and Accountability.
The past financial year has been summarised in the 2011-12 Annual Report (2MB pdf file) which is available now for download. We hope you enjoy the 30th Anniversary design theme...