Dukes of Broxstonia - right at home in Finland & Latin America!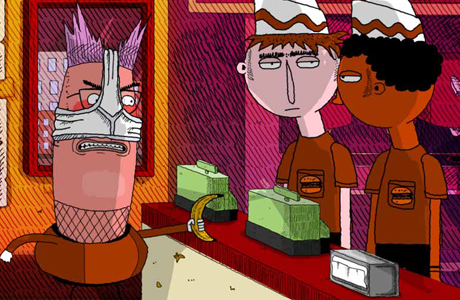 The ACTF's Worldwide Program Sales team is pleased to announce two recent sales of the short-form animated comedy Dukes of Broxstonia. Series 1 and 2 has been picked up by Cartoon Network Latin America, whilst Series 2 has found a home at Finland's national public broadcaster YLE. Each episode of Dukes, whether it's the 45 second episodes of Series 1, or the 3 minute episodes of Series 2 is non-dialogue comedy at its wackiest and most punk!
The Dukes of Broxstonia are the hottest band to come out of Broxstonia in years. In fact they are the only band to come out of Broxstonia. Ever!

Dukes of Broxstonia is produced by Sticky Pictures and created by Stu Connolly and Suren Perera. The series is distributed internationally by the ACTF.
Stay tuned for Series 3 coming to a TV near you in 2013!...

Visit the Program Catalogue page for more information on Dukes of Broxstonia-Series1, Dukes of Broxstonia-Series 2 and to view the series trailer...s...