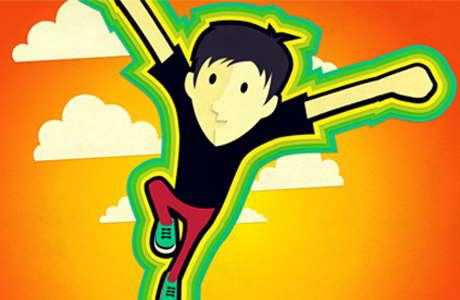 Filmmakers aged 15 years and younger have until 3 January 2013 to enter the Trop Jr film making competition.
Trop Jr is modelled on Tropfest, the world largest short film festival and one of Australia's most well-loved film and cultural events.
Trop Jr is about encouraging young people to make films.
Entries from Australia and around the world are accepted into the competition as long as they are 'kid suitable', no longer than 7 minutes (including titles and end credits) and have not been screened anywhere before (including online).
Entries must also include the Trop Jr Signature Item (TSI). The TSI is not a 'theme' but rather, a 'signature' or symbol that can appear anywhere in the film and acts as proof that it was made specifically for Trop Jr. The TSI for 2013 is JUMP.
Trop Jr is also open to submissions from schools, children's clubs and groups. It's a great opportunity to encourage teamwork, creativity and an understanding of film production.
For more information visit the Trop Jr website...