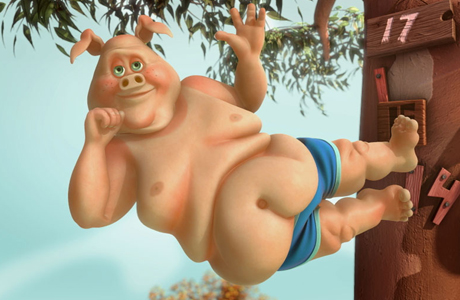 With Series 2 having won the Best in Show award at the Best Shorts Competition in California earlier this year, Horace in Slow Motion (Series 1 & 2) has recently been licensed by New Zealand's public broadcaster TVNZ.
Horace is a loveable chubby pig who enthusiastically performs outlandish and hilariously gross bodily acts all in slow motion! Across the two series Horace explores his love of dance, stunts and an overwhelming desire to try weird and wonderful things. Horace will give ANYTHING a go!
Commissioned by the Australian Broadcasting Corporation (ABC), Horace in Slow Motion (30 eps x 45 seconds) is an animated comedy produced by Boombada...
For more information on Horace in Slow Motion visit Series 1 and Series 2...