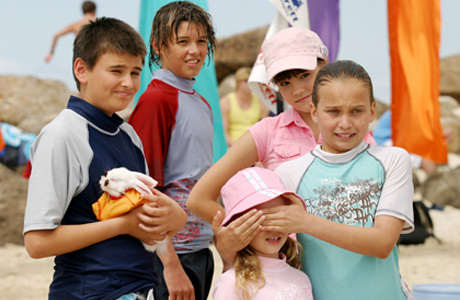 Mortified - Back on-air in UK
Having already found a loyal audience during its 5 year run on BBC's kids/tweens channel CBBC, Mortified will soon be back on-air in the UK at its new home Pop Girl - a channel owned and operated by UK broadcast company CSC Media Group.
Mortified has been a smash hit, with the series having sold into every key territory worldwide!
Mortified follows the trials and tribulations of Taylor Fry, a confused pre-teen doing her best to understand herself and her place in the world.
Mortified (26 eps x 24 min) is distributed worldwide by the ACTF. For further information or to request a screener, contact the sales team