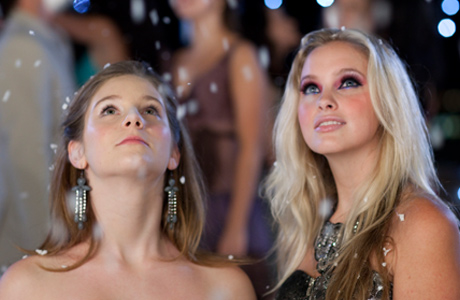 "Dance Academy
ABC3, 6.30pm
This fabulous local teen drama has won a host of international fans (and awards) and rightly so. Clever and sophisticated without ever going beyond the reach of its intended audience, it hits all the right notes but makes it all feel deliciously fresh.
There's real care behind the scenes in the writing and direction and there's some incredible talent in front of the camera, too; this young ensemble casts plenty of adult actors in the shade. We also like the way that although this is Tara's story, each episode is told from the perspective of a different character (tonight it's Kat's turn), which means every player has their own journey."
Melinda Houston, Green Guide, 8 March 2012...