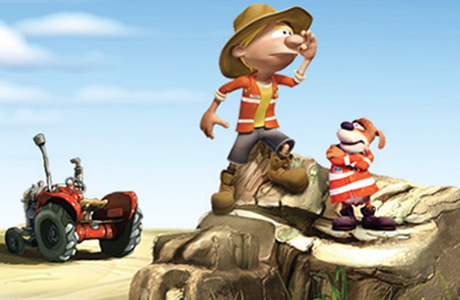 Natural Hazards Children's Program wins ATOM Award!
Congratulations to the team behind The Li'L Larikkins Natural Hazards Children's Program Teacher's Resource for winning the Best Primary Education Video Resource at the ATOM Awards. ...The ATOM Awards, established and run by the Australian Teachers of Media (ATOM), recognise excellence in film, television and animation.
The Li'L Larikkins Natural Hazards Children's Program was developed by SES Agencies in partnership with the Australasian Fire and Emergency Service Authorities Council (AFAC) and the ACTF to help children to better understand storms, cyclones, floods and tsunami through short, entertaining safety stories. It encourages children aged 5 to 12 years and their families to increase their preparedness for natural hazards.
The Teacher's Resource (DVD-ROM) incorporates these messages with more than 30 lesson plans and activity sheets, specific background information and a comprehensive listing of additional resource material. It is relevant to the Australian context, engages children in the target group, and meets leading edge teaching and learning practices through the use of smart board technology.