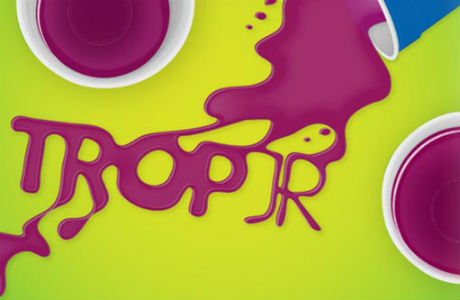 A Juicy Competition for Young Filmmakers
Trop Jr – the world's largest short film festival for kids, by kids – is inviting young filmmakers to unleash their creativity on the big screen. Entries for the junior Tropfest are now open, giving filmmakers aged 15 years and under an opportunity to show off their talents and walk the red carpet for the first time.
A booty of great prizes is up for grabs, along with the thrill of having your film broadcast around Australia. Trop Jr finalists will also have their short films screened at the Domain in Sydney ahead of the iconic Movie Extra Tropfest event on Sunday 19 February 2012.
Entries close on Thursday 5 January, 2012, and kids can enter online at www.tropjr.com. To be eligible, young filmmakers need to create a film that is no longer than seven minutes, as well as featuring the Trop Jr Signature Item for 2012 – JUICE.
The Australian Children's Television Foundation (ACTF), the founding Presenting Partner of Trop Jr, is again providing invaluable support to the festival. ABC3, ABC TV's dedicated children's digital channel, returns as Major Media Partner and Trop Jr welcomes LOL Juice as a new major partner for 2012.
Trop Jr has become major draw card for young film lovers across the nation, attracting thousands of fans every year. Organisers anticipate this year will become even bigger!
Visit www.tropjr.com for entry information and subscribe to Trop Jr News for regular updates. If you're too old for Trop Jr, visit Movie Extra Tropfest Australia at www.tropfest.com/au for festival details...