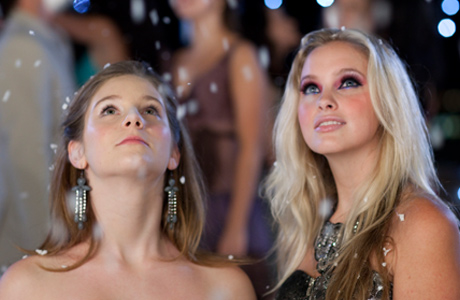 Dance Academy Nominated for International Emmy Award
Dance Academy has been nominated for an Emmy Award at the 39th International Emmy® Awards in the Children and Youth category...
The International Emmy Awards are among the most prestigious awards for the television industry with the 2011 nominations spread across a record 20 nations.
The 39th International EmmyAwards will take place on Monday, November 21, 2011 in New York.
Dance Academy producer and co-creator, Joanna Werner, said: "This is an amazing recognition. All of the cast and crew worked incredibly hard on the filming of Dance Academy and we are extremely proud the series has received this prestigious nomination."
The first series of Dance Academy premiered on May 31, 2010 on ABC1, and on ABC3 on June 6, 2010. The show has been sold to Germany, Ireland, Belgium, France, Finland, Italy, South Korea, Spain, Norway, and Portugal.
Dance Academy series two is currently in post-production and is set to premiere on ABC3 in 2012.
Seen through the eyes of Tara Webster, the second year at Dance Academy will be tougher as the students compete to be part of the world's most prestigious ballet competition, the Prix de Fonteyn.