Dukes of Broxstonia (Series 1 & 2) - On Air in the UK!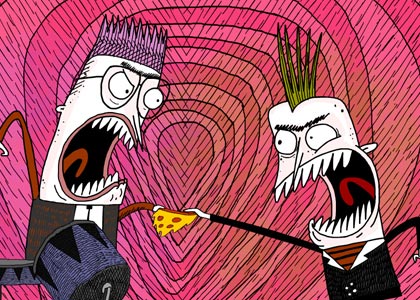 The Dukes of Broxstonia are the hottest band to come out of Broxstonia in years. In fact they're the only band to come out of Broxstonia. Ever!
Following a successful run as a short 10 x 45 second series, the Dukes' new series sees their no dialogue, wacky comedy expanded into a 10 x 3 minute series which debuted at MIPCOM in October last year.
Sold to CSC Media Group (UK) in December last year, Dukes of Broxtonia (Series 1 & 2) premiered on their boys skewed "Kix" channel on 1 April this year.
Continued interest in the program was evident at MIPTV in March/April, where Cartoon Network Latin America confirmed their intent to acquire both series of the show.
The Dukes of Broxstonia is produced by Sticky Pictures and created by Stu Connolly and Suren Perera. The new series has been pre-sold to the ABC and Cartoon Network Asia for the Asia Pacific broadcast rights. The series is distributed by the ACTF and Mango Distribution.
For more information, or to request a screener contact the Sales Team.