Independent Projects Investment Program - Board Approvals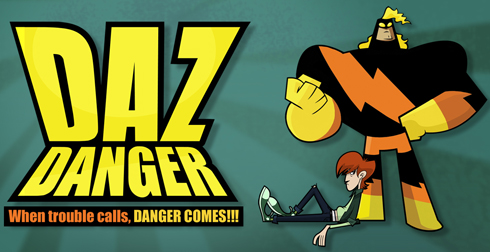 At its meeting on 15th March 2011 the Board approved development investment in the following projects:
Daz Danger (animation series)
Big Kidz Entertainment (Vic)
$7,400 towards further development of the series bible and storylines. Daz Danger - an animated series about 15 year old Darren Milligan who is bitten by a cross bred ant and finds himself morphing into superhero Daz Danger, and he's not happy about it. Too much work and too much responsibility - and what's this with everyone liking Daz way more than Darren?
Alien Games (animation series)
Liquid Animation (QLD)
$13,500 towards polishing the series bible and writing one script for the series. Alien Games - an animated series about three kids, a bunch of aliens and a top rated alien TV show that's all about punking earth..
Miles Hartley - Spin Master (Live Action series)
Sticky Pictures (NSW)
$6,450 to develop a series bible and sample storylines for the series. Miles Hartley is a super cool, music obsessed 15 year old who can talk his way out of a paper bag, making even the most hardened teachers cave in. And he's finally been recognised by the wider world and become the protégé of uber-band manager Herman Finkley – now he just needs to be able to juggle school, friendships, family, temperamental rock stars, ridiculous demands, fans and the press - and get the band to their gig on time.
Thirst (Live Action series)
Rockette Enterprises (NSW)
$17,250 towards the writing of three scripts for the series. Thirst is a live action series set in the Australian outback. Three teens drawn together by a mystical presence thousands of years old discover it's up to them to save the Australian outback from destruction.