Flea-Bitten heads to Thailand and the Middle East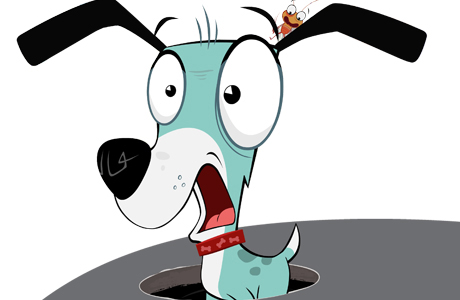 Launched at MIPTV 2011, and delivered to the ACTF later the same year, animated series Flea-Bitten (52 x 12 min) continues to garner worldwide interest.
Already sold to commercial broadcaster VMMA (Belgium) as well as TG4 (Ireland) Flea-Bitten has just been picked up by distributor Middle East Media for the Arab Speaking territories of the Middle East and North Africa. The series has also recently been sold to Thai kids channel UBC Kids.
Flea-bitten! is cartoon comedy in the grand old tradition, with frantic chases slapstick hilarity and the nuttiest cast of recurring guest characters ever assembled – colourful canines, feral felines and bizarre bugs that inhabit this animal-centric world.
Flea-bitten! is a 52 x 12 minute series for 6 – 9 year olds produced by Gillian Carr of Moody Street Kids for the Nine Network (Australia).
For more information and to view the Flea-bitten! trailer click here... Flea-bitten! Program Page