Independent Projects Investment Program - Board Approvals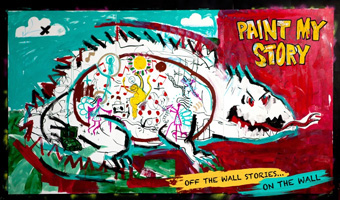 At its meeting on 30 November 2010 the Board approved development investment in the following projects:
Paint My Story (pre-school series)
Michael Bourchier, Blink Freehand (NSW)
$20,000 towards further development, including production of an 8 minute pilot episode. Paint My Story is an interesting and original non-drama concept where groups of children create their own story, a line at a time, and work with street artists to visually tell the story on a giant canvas or wall.
The Greatest Show On Earth (pre-school series)
Ron Saunders and Melinda Wearne, Beyond Screen Productions (NSW)
$7,350 towards a development workshop and two scripts. The Greatest Show On Earth is a pre-school circus series using physical comedy and classic circus skills. A group of talented performers create a magical world of movement, fun and entertainment and invite the audience at home to participate by jumping, twisting and hula-hooping along.