Hardball Bounces into the UK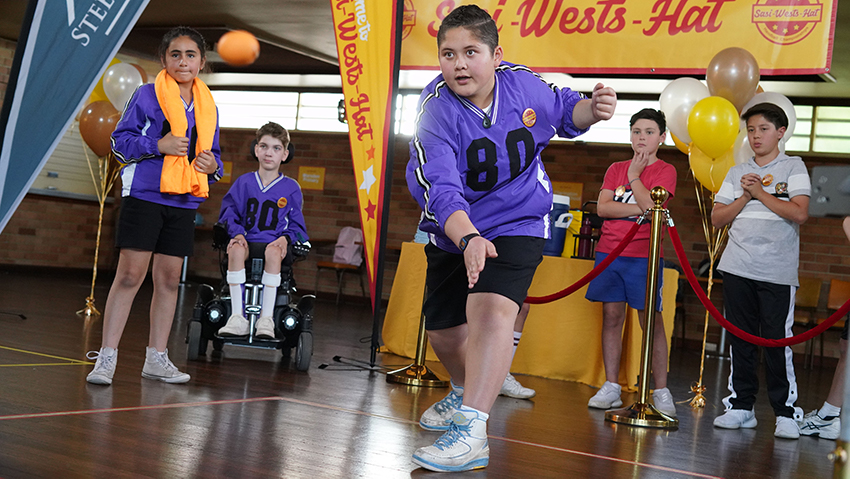 Australia's favourite handball team is heading to the UK, with the BBC acquiring UK rights to the award-winning comedy series Hardball for screening on its children's channel CBBC.
The sale of Hardball to the UK public broadcaster follows on from other recent sales of the series to France, Norway, Ireland, Canada, Hong Kong, Portugal, Slovenia and South Africa.
Hardball premiered in Australia on ABC ME in 2019 and has gone on to win multiple awards, including the 7-10 Fiction category at this year's Prix Jeunesse, the Children and Youth: Fiction category at the 2020 BANFF World Media Festival Rockie Awards, and Episode 1: 'Across the Ditch' was awarded First Prize from the Professional Jury for Best Live Action Television Production at the 36th Chicago International Children's Film Festival.
Produced by Northern Pictures in association with Screen Australia, Create NSW and the ACTF, Hardball is a fresh, fish-out-of-water live-action comedy.
When Mikey moves from New Zealand to Western Sydney, he finds himself in the thick of the ultra-competitive, schoolyard game of handball. After saving a kid on the playground from a wayward ball and finding he has the most powerful strike in the world, Mikey is befriended by Jerry and Salwa, who join forces to train him to become a weapon of precision and skill - equipped to topple resident king of the court, Tiffany, and take home the Western Suburbs handball crown - if only he could make the ball land in the right suburb!
ACTF Executive Producer, Bernadette O'Mahony said: "It's great to see the success of Hardball across the world, and to know that kids in the UK are now also going to enjoy this funny and delightful series. I'm sure they are going to love the warmth and craziness of the gang from Block Street Primary School as much as Australian kids have".
Hardball will also be seen on France Televisions (France), NRK (Norway), RTE (Ireland), TVO (Canada), TFO (Canada), TVB (Hong Kong), RTP (Portugal), RTV (Slovenia), and SABC (South Africa) following earlier ACTF sales.
Hardball - Series 2 will be in production in the second half of 2020 with delivery in early 2021.
Hardball is distributed worldwide by the Australian Children's Television Foundation.