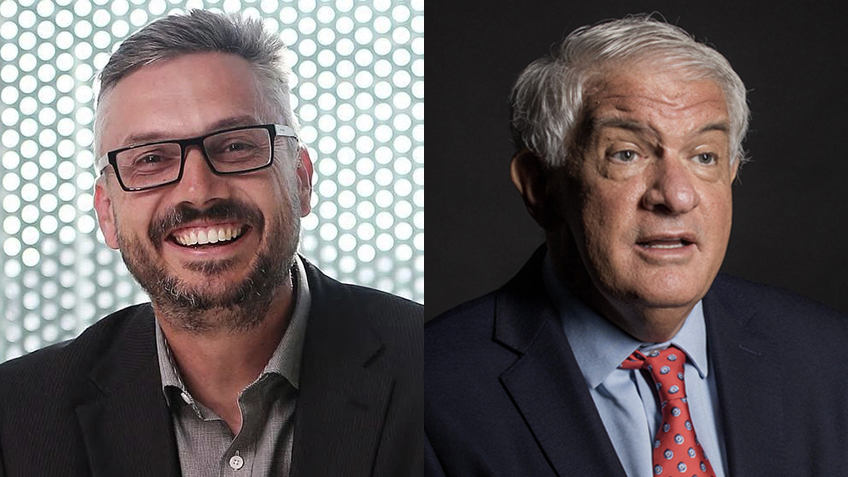 Ian Booth and Dr. Michael Carr-Gregg have been appointed by the Minister for Communications and the Arts, Mitch Fifield, as Commonwealth representatives to the Australian Children's Television Foundation (ACTF) Board for three-year terms.
Ian has over 20 years' experience in financing and commercial matters in the Australian film and television industry and is currently a director of Indian Pacific Pictures and Aura Film Finance.
Ian previously served as CEO of Screenwest, the Western Australian peak film financing body for over a decade, financing hundreds of film and television projects, including ACTF-supported film Paper Planes and television series, Lockie Leonard. Originally a lawyer, Ian has worked at executive level at the ABC, and has served as a non-executive director on the Boards of national screen agency Ausfilm, Awesome Arts and the Film and Television Institute.
Dr. Michael Carr-Gregg is one of Australia's highest profile adolescent and child psychologists. He is the resident parenting expert on Channel 7's Sunrise, as well as a social commentator on the Morning Show with Neil Mitchell on Radio 3AW and Sky News.
He has worked as an academic, researcher, and political lobbyist. He is also the author of 14 books and is an Ambassador for Smiling Mind, Big Brothers Big Sister, Read the Play and Road Trauma Families Victoria and sits on the National Centre Against Bullying and the Federal Government's Online Safety Working Group. He wrote his PhD at the University of NSW on Adolescents with Cancer and named and founded CanTeen, a not-for-profit organisation which supports young people with cancer.
ACTF CEO Jenny Buckland says the organisation is looking forward to officially welcoming the new Commonwealth representatives at an upcoming Board meeting this June.
"Ian and Michael each bring skills and experience that will be great assets for the ACTF, and we're excited to have them join us," she says.