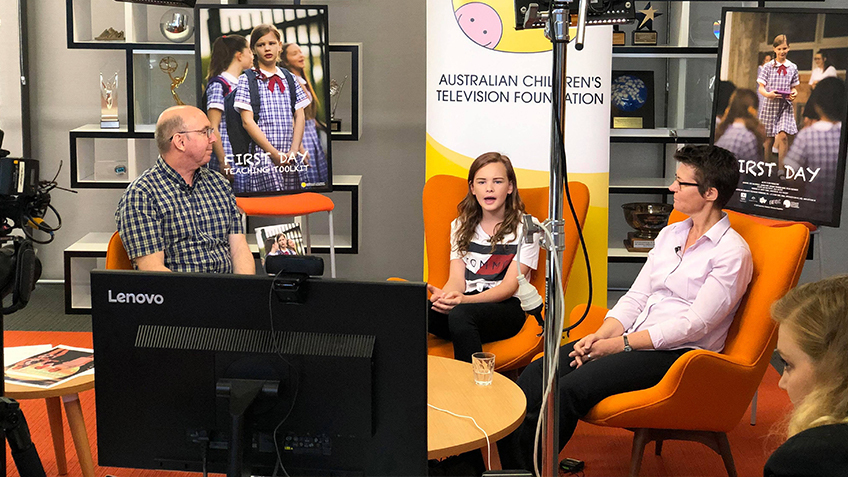 The short film First Day (2017) follows main character Hannah as she begins her secondary schooling. Hannah's first day of high school is also the first day she will wear a girl's school uniform and go by her chosen name, rather than the boy's name she was given at birth.


Upper primary and secondary students who joined our recent First Day Q&A webinar with Julie Kalceff and Evie MacDonald were eager to learn more about this award-winning film. Evie and Julie responded to thoughtful student questions about topics including careers in the media, and the importance of diverse media representation.
Did timetable clashes prevent your class from participating in this unique virtual learning event?
Check out our recently uploaded on-demand version on YouTube to hear Evie and Julie's responses to the following questions and more: