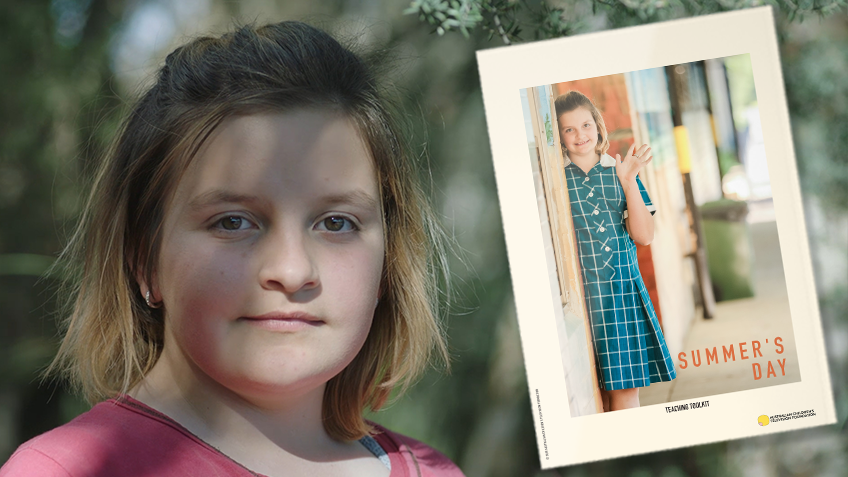 Teachers, are you looking for contemporary resources to incorporate in your school's health education or puberty programs? Soon to be released, our Summer's Day Teaching Toolkit will provide teachers with discussion starters and engaging learning tasks for students in Years 5-8.
Summer's Day is a warm coming-of-age story which follows 11-year old Summer as she gets her period for the first time. Summer's mother isn't around for this transition, so Summer navigates becoming a woman, and her body image troubles, with the help of her best friend Mackenzie.
The free Summer's Day Teaching Toolkit explores the content and themes in the locally-produced short film Summer's Day, including menstruation, puberty and body image. It can be used as a standalone resource, or to complement a school's health education and puberty programs. The 10 learning tasks in the resource link to areas of the curriculum including:
Critical and Creative Thinking
English
Health and Physical Education
Intercultural Capability
Media Arts
This new ACTF Education resource will be released in the coming weeks: stay tuned to our Education eNews for more details!
Summer's Day can currently be streamed on ABC iview, and is available to purchase through the ACTF Shop.