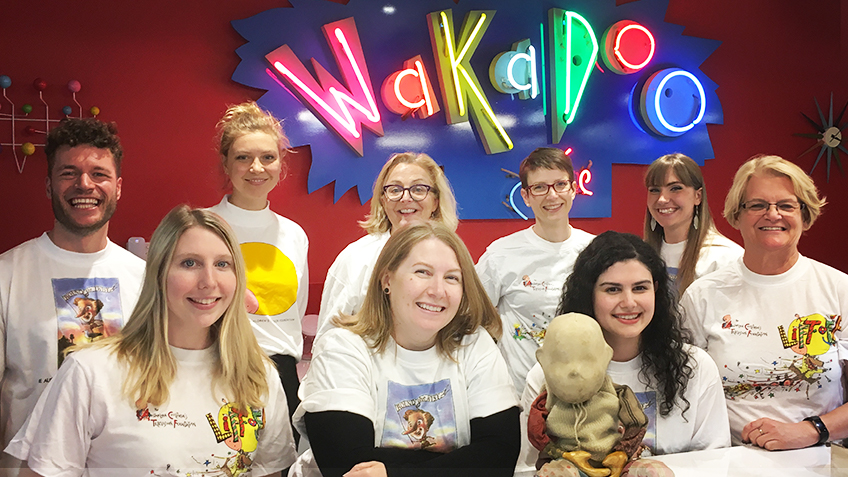 The ACTF's 'Sleep at the 'G' team is approaching the halfway mark in its target to reach $10,000 to support homeless youth. The crew is currently third on the leader board and is calling for donations to reach first place.
In just over a month, the ACTF has raised $4,437.91 from friends, family, colleagues and organisations towards the Melbourne City Mission's overall goal of $1.2 million this year. With only six weeks to go until the Sleep at the G event, now's the time to help to make a difference in the lives of disadvantaged youth across Victoria.
Every donation is valuable, no matter the size. All donations $2 and above are tax deductible. Donate to any member of the ACTF team below.



At the #SleepAtTheG event, participants stay overnight at the Melbourne Cricket Ground (MCG) with little more than a cardboard box, soup and bread rolls to understand and empathise with the lived experience of homeless youth.
Fundraising from the event is collected by the Melbourne City Mission to upgrade and develop youth crisis centres across the state. These centres provide emergency accommodation, health, education and employment facilities to care for those in need.
To learn more about the ACTF Sleep at the G team or to donate, visit: https://actf.tv/ACTF-SleepAtTheG.
To participate in the Melbourne City Mission's Sleep at the 'G event, visit: sleepattheg.com.au.