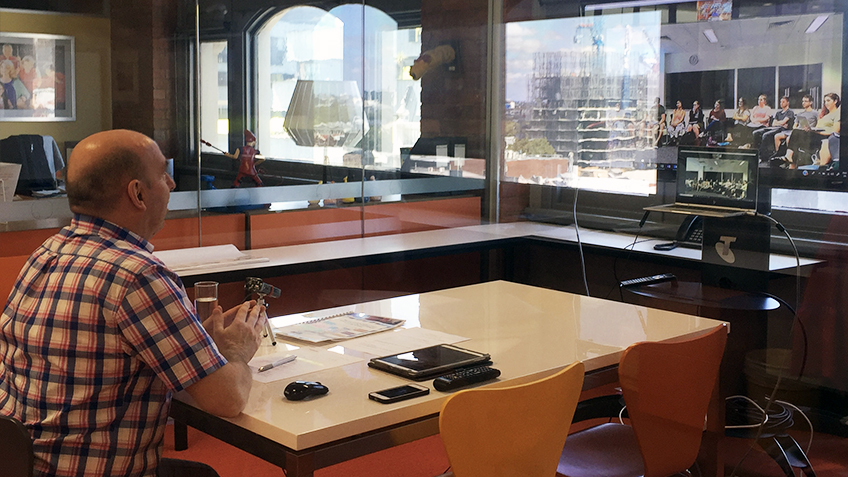 As part of our ongoing outreach to schools, teachers and pre-service teachers, ACTF Education recently presented a virtual workshop for pre-service secondary Arts Education teachers at the University of South Australia.
In this virtual workshop, we spoke to first-year teaching students about the importance of Australian content in Australian classrooms, emphasising how key it is for students to see stories representative of their own lives. Familiar characters, landscapes and Australian accents all enable children and teens to connect to characters and storylines, helping them to make meaning of the content. We also highlighted for pre-service teachers the overlap of media literacy knowledge and skills in the Media Arts and English curriculums, and the need to embed literacy across the curriculum.
The ACTF Education team then introduced the factual entertainment series MY:24 and related filmmaking app, which scaffolds students in making their own short-form documentaries. These Arts Education pre-service teachers were particularly interested in MY:24 episodes which related to their arts methods, including:
Dance: Ryan (episode 21)
Drama: Madeleine (episode 7), Dom (episode 25)
Media Arts: Madison (episode 5), Lucas (episode 8)
Music: G-Storm (episode 10), Faith (episode 11)
Visual Arts: Tess (episode 26)
We greatly enjoyed the opportunity to speak with the enthusiastic University of South Australia cohort, and feedback from both students and lecturers was overwhelmingly positive. We like to think that our free teaching resources will eventually be used in these teachers' own classrooms.
Along with students from many other tertiary institutions in Australia and abroad, Uni of SA students have access to a range of ACTF content through Kanopy. Students can log in to Kanopy through their university library portal to find us.
If you are a pre-service teacher or academic wanting to arrange a 2019 group visit to the ACTF, or a virtual session with our education team, please contact: janine.kelly@actf.com.au.