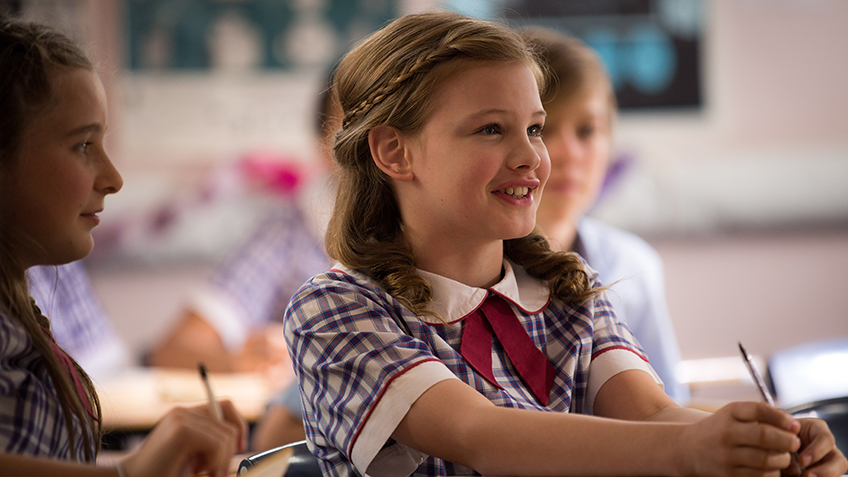 Our free upcoming webinar gives students the opportunity to meet Julie Kalceff, writer and director of the award-winning short film First Day (2017), and actress Evie Macdonald, who plays the lead role of Hannah.
First Day (2017) follows main character Hannah as she finishes primary school and begins her secondary schooling. Hannah experiences all the excitement and fear associated with this transition, but her first day of high school is even more significant: it's the first day she will wear a girl's uniform to school and go by her chosen name, rather than the boy's name she was given at birth.
In our live Q&A webinar on Thursday 28 March 2019, upper primary and secondary students can ask Evie Macdonald and Julie Kalceff questions about:
The award-winning film First Day
Careers in writing, directing and acting
The film's themes of transition, diversity, identity, resilience and inclusivity
The importance of diverse media representation


Teachers and students can learn more about Julie and Evie's media careers ahead of this live virtual learning event by reading their biographies below:
Julie Kalceff – First Day Writer and Director
Julie Kalceff is an award-winning writer, director and producer. A graduate of the Australian Film, Television and Radio School, Julie has been working in the film and television industry for over 15 years. Julie is the creator, writer, director and a producer of the international hit online drama Starting From Now. Attracting both critical and popular acclaim, the series is one of Australia's most successful multi-platform projects. It has amassed over 33 million views, been watched in over 230 countries, and was sold to broadcast television in Australia. Starting From Now has played on the global festival circuit, winning multiple awards. With Starting From Now, Julie went against the online comedy trend and created a web series model which is now used as a case-study around the world.
Julie has also helped raise public awareness around the lack of diversity on screen and is highly sought after as a speaker, panelist and judge at industry events and festivals. She was commissioned by the ABC to write and direct First Day, a stand-alone television episode about a 12 year-old transgender girl starting high school and is currently in development on half-hour drama series Torn and feature film Out of Bounds.
Evie Macdonald – Lead Actress in First Day
Evie Macdonald is a rising star to watch. Her poise, confidence and sparkle are unmistakable. She has been modelling for the past five years, and has appeared in countless editorials, runways and photographic stills. Her work spans clothing designers, catalogues and brand representation. She has posed for a number of artists and photographers and has been referred to as a muse by more than one.
Ultimately Evie is a down to earth girl, she loves hanging out with her friends, mermaids and gymnastics. She is involved with raising awareness about transgender young people. She has appeared on television, radio and in newspapers and media articles fighting for the rights of trans and gender diverse young people. She has spoken to influencers, leaders and visited Parliament House in Canberra to campaign for rights and law reform.
Places are limited for this event – Register now or get in touch to learn more.
First Day Webinar Details
Date: Thursday, 28 March 2019
Time: 12.00pm – 12.45pm (AEDT)
Year levels: Years 5 – 12
Cost: Free
Register: education@actf.com.au