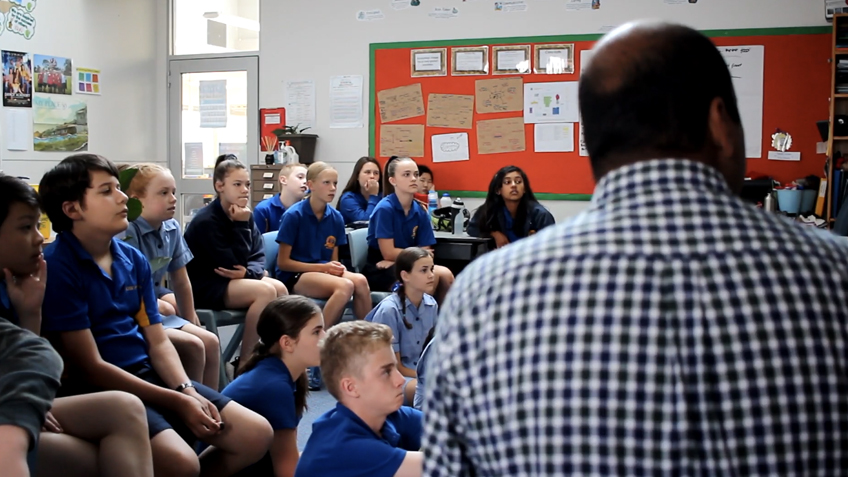 The ACTF Education Team recently spent a day with Year 6 teacher Karsan Hutchinson and his students at Rose Park Primary School in Adelaide seeing how they integrated Mustangs FC and the Mustangs FC Teaching Toolkit into a 7-week inquiry unit exploring persuasion in the media.
"The Mustangs FC Teaching Toolkit allowed us to map the key themes the series covered, such as gender bias, discrimination and gender equity to the learning objectives for the inquiry unit." Karsan explained. "The discussions that resulted from the students viewing the series were very rich and encouraged them to examine gender bias in society".
Year 6 student Emily felt one of the empowering messages from the series was about self-belief, "It's really important not to doubt yourself and to believe that anything is possible if you strive for it. Mustangs FC showed that girls can really achieve whatever they set their minds to."
To learn more about using this unique series to enhance teaching and learning in upper primary classrooms, check out our Mustangs FC at Rose Park PS case study video. And for teachers wanting more great Mustangs content, Series 2 has recently been added to the ACTF Shop and is available to download now.