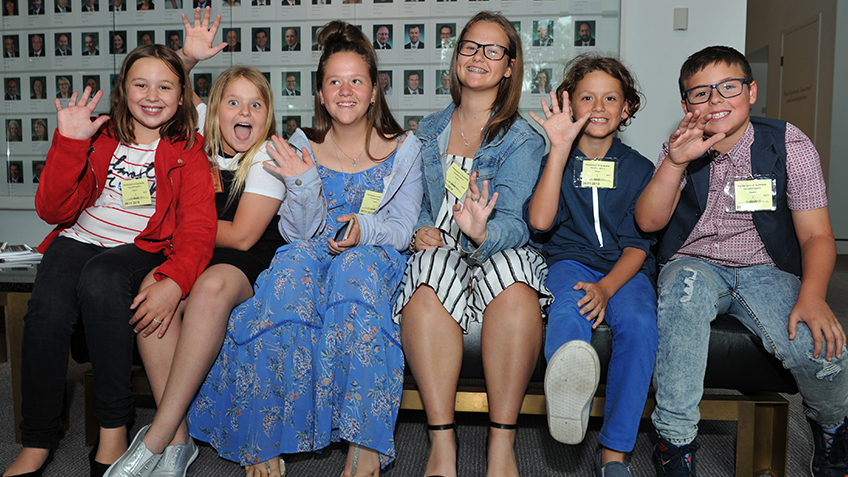 Ever since the last Little Lunch screening in Parliament House in 2017, burning questions have been doing the rounds of the corridors of power: can the talented team at Gristmill top this? Will they even attempt another kids' show again, or will they choose to quit while they're ahead?
The riddle was solved on Wednesday the 29th November, with a special world premiere screening of Robyn Butler and Wayne Hope's new show, The Inbestigators in the Parliament House cinema. The show was so new, that while the screening was happening, the series was in its last week of shooting. Members of the audience included many excitable children, Senator the Hon Anne Ruston (representing the Minister, the Hon Senator Mitch Fifield), Libbie Doherty, the Head of Children's Programs at the ABC, the team at the Department of Communications and the Arts, Janet Holmes à Court and members of the ACTF Board (all equally excited as well).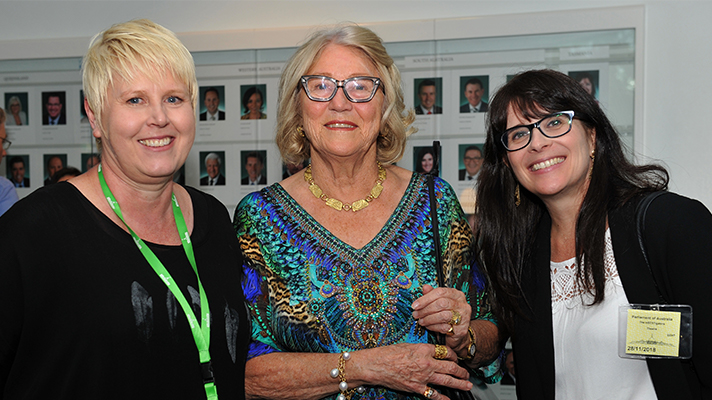 Caroline Fulton, Janet Holmes à Court and Libbie Doherty


ACTF Board Members Cheryl Best, Jenny Burgess and Regina Thompson join the audience at Parliament House


The audience watched three episodes from the new series, and judging by their laugh out loud responses, huge applause and demands to see more, it's safe to say that Butler and Hope have done it again.
The screening was also an opportunity to show a very short teaser for another new show, Hardball, from Northern Pictures in NSW. The teaser landed well with many in the audience saying that they can't wait to see a full episode.



Audience members enjoying the screening


The Inbestigators and Hardball were a hit with the crowd


A great night was had by all
Ahead of their 2019 release dates, the Parliament House screening has built further anticipation for what is looking to be a very good year for children's television content.
The Inbestigators is a series from Gristmill, made with the support of Screen Australia and Film Victoria for ABC and Netflix. The Australian Children's Television Foundation distributes The Inbestigators worldwide.